Almost a month ago, Blizzard announced that a final test of patch 2.4 is still being conducted. With this test, especially the Ladder system of Diablo 2 Resurrected is tested. However, as the patch notes for this test reveal, numerous adjustments are part of it. This includes class changes for all classes. In addition, numerous bugs in the game have been fixed. All important changes are listed in the D2R 2.4 patch notes. Below is an overview of the most important features.
Important Points in D2R 2.4 Patch Notes To Pay Attention
We tried to pick the most important points you should pay attention to in the upcoming Diablo 2 Resurrected 2.4 Update:
- Uber Diablo will now spawn for the entire region instead of a specific server.

- Amazon's Multiple Shot, Guided Arrow, and Strafe are finally getting synergies for buffing physical damage.

- Leap and Leap attack Barbarian will receive further improvements. Moreover, his Sword Mastery will turn into Blade Mastery and affect daggers. The entire skill tree will have its Attack Rating increased. But most of the changes will affect Throwing Mastery: a chance will be added not to spend a unit of a weapon at all, and critical attacks will replenish its number.

- The druid will be corrected by Armageddon, and he will be able to call his entire zoo in general! Werewolf and Werebear, as well as their skills, will be further enhanced.

- Paladin's aura damage scaling is changing: the maximum 200% will only be dealt at melee distances. And finally, Holy Bolt and Fist of the Heavens will begin to strike not only undead, but also demons!

- Act 1 mercenaries will be able to use Amazonian bows and receive a +X to Amazon skills bonus! Act 3 Mercenaries will replace Frozen Armor with Chilling Armor. Act 5 barbarians will receive bonuses from items with +X to Barbarian skills, but the main thing is that there will be a new kind of them that can dual and use Frenzy, Taunt and Iron Skin. It turns out that it will be possible for him to give up the children of Bul-Kathos for adoption?)

- Plague can be crafted with claws/katars and daggers, in addition to swords. But the most important thing is that Infinity, Obedience and Pride can be made with regular and Amazonian spears!

- In the new 85-level zones, the accuracy of the elite will increase.

- In addition, two pairs of gloves for the 2/20 ace, a few failed facets, Tal Rasha's amulet, one Stormshield, 2 Mal + Lem for two wounds, and much more were dropped.

- It is planned to fix a decent number of bugs and make non-critical changes to improve usability.
By the way, even during the testing of the usual 2.4 PTR, the developers made two important changes to the missile gameplay: they increased the capacity of both quivers of arrows up to 500 (there were discriminatory 350 for bows and 250 for crossbows before) and the number of throwing weapons by 50%.
Sale [+4 Socketed]
Sale [+3 Bow Skills]
Sale [+10-14 EDmg]
Grand Matron Bow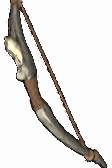 2H damage:
14-72
Base speed:
10
Class speed:
Ama - Fast
Req Strength:
108
Req Dexterity:
152
Req level:
58
Quality level:
78
Treasure class:
78
Max sockets:
5
Important Points of D2R Ladder PTR To Pay Attention
Blizzard announced that on March 2, it will again launch the Diablo II: Resurrected Ladder test server on PC. The build of the game will be updated to patch 2.4, in which, after previous tests, additional changes were made, and a test of the rating mode will be available to players.
The first test of the Ladder focuses on the presentation of the ladder as well as the effects of the balance changes on the Ladder system. All testers should pay attention to the following points:
- The leaderboard is now ready to be tested and the team will replicate the start and end of the PTR Ladder season.

- Players can get information about the start and end of the season using the /ladder and /helpladd chat commands.

- Information about the leaderboard can be found in the leaderboard user interface. Console players will receive news on the loading screen.

- At the end of a season, your leaderboard character becomes a non-ranked character, just like any ranking-exclusive items your character has equipped or had in their inventory.

- At the end of a season, you have until the start of the next season to pick up your items from the shared loot chest of the seasonal leaderboard and bring them into your normal online game.

- For example, at the end of Season 1, you'll have until the start of Season 3 to collect your items from your Season 1 loot chest. Uncollected items will be lost forever.
Diablo 2 Resurrected: Official Patch Notes
Furthermore, the new Diablo 2 Resurrected update includes several modifications for all classes, mercenaries, runewords, monsters, and more. Furthermore, the patch eliminates a slew of bugs.
These are just a few of the upcoming updates and improvements to the game, and we can't wait to reveal more details in the near future. From now on we will release regular updates on the development process until you can play Diablo 2 Resurrected 2.4 and Ladder Season yourself and all hell breaks loose again! You can find out the official path notes of Diablo II Resurrected 2.4 on the official website.