AOEAH - Top Games Gold & Coins & Items Seller Site

Google Safe

Best Place To Buy Guild Wars 2 Items Cheap & Safe
Want to collect as many Guild Wars 2 armor, weapon, skin, and crafting materials as possible in the game, but lack the leisure time to devote to it? Don't worry, Aoeah will take care of you! As a leader in the market for more than 10 years, we take pride in being one of the best place to buy games currencies and items. You can buy cheap GW2 items for sale here with huge stock, 100% safe guarantee, instant delivery and best service. You will find the best and most powerful Guild Wars 2 items at our site. Buy whole sets materials for the greatest Ascended armor sets, Legendary weapons and other amazing GW2 items! You don't have to spend your precious gaming time on grinding in order to get the best equipment!
Welcome to purchase cheap GW2 items NA/EU on Aoeah.com! If you have any problem on buying NBA 2K MT Coins for sale here, please feel free to contact us via 24/7 Online LIVECHAT.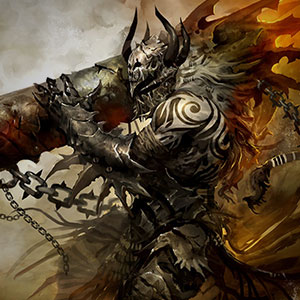 Considerate Service
Security Guarantee

Our refund policy remove the customers worries when you place order on our site. You can ask for full refund - 100% Money-Back as long as your order is canceled before delivery!

Instant Delivery

Over 10 years trading experience in games virtual products make us can meet your different demands. Stable supply sources and full stock make sure instant delivery no matter anytime you place order.

Lowest Price

As a leader in the market for years, we take pride in being the cheapest place to buy games currencies and items. Good study on the game market keep the goods on our site are sale at the lowest price.

100% Secure Transaction

We want you to shop with confidence on our site, that's why we have the tools & resources to ensure buyer-protection. All the products and service here are collected from legit and safe supply sources.
Please use the portrait screen to access the website

About Guild Wars 2

Guild Wars 2 is a massively multiplayer online role-playing game (MMORPG), developed by ArenaNet and released by NCSoft in 2012. Grind GW2 items is important which can help you enhance your game experience in no time. Weapons and armor are the most basic requirements for surviving the journey across Tyria. Skins determine the look of an item. Gamers have the ability to alter the appearance of their weapons and armor. Crafting Materials are items that are needed to craft other items. It's possible that they're food ingredients, minerals, or components. All these items can be purchased from Aoeah.com at best price.

Buy Guild Wars 2 items now! Fast get GW2 legendary weapons, legendary armor, snow diamond infusion, peerless infusion, mystic coin, eternity, contracts and many more types of infusion and legendary inventory.




How To Buy GW2 Items On Aoeah.Com?

1. Log in to your aoeah.com account. If you don't already have it, please register yours before proceeding.

2. On the search bar column up top, enter the name of the game and select the type of purchase that you want. In this case, Guild Wars 2 > Items.

3. Choose items you are looking for and select Buy Now.

3. Enter your in-game mail address. Don't forget to check the agreement box and add a note to the seller if necessary.

5. Once you've selected your payment option, click Pay Now to proceed.