The new Betrayal add-on for Path of Exile has been released, attracting a number of new and old players alike. For the release, user numbers shot up to 120,000 players at the same time.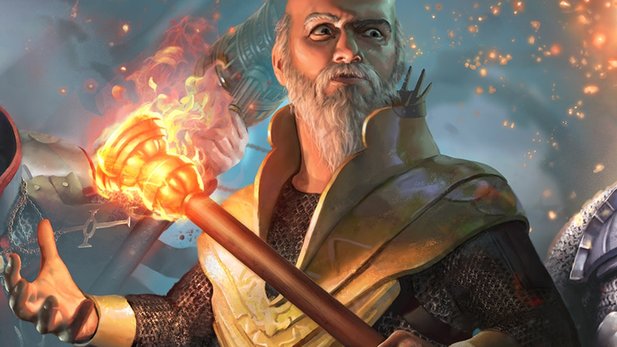 The winner of this year's Blizzcon is clear: Grinding Gear Games with Path of Exile. Disappointed with Diablo Immortal and the release of the new add-on Betrayal, the Free2Play Hack and Slash beat its record to date. Just to the release of the update, the number of players shot up to 120,000, according to the Steam Charts of nearly 15,000 players.
It is currently ranked # 4 on Steam for the most-played track, leaving Warframe behind with just under 50,000 players for the time being. The Free2Play shooter from Digital Extremes was able to write a very similar story at the time of the release of Plains of Eidolon.
The current numbers also refer solely to the Steam players. However, you can also download the launcher from Path of Exile directly from the developer, so you're not bound to Valve's distribution platform.
What is there in Betrayal?
The newest add-on for Path of Exile takes over parts of the Nemesis system from Middle-earth: Shadow of War and lets you pick the Immortal Syndicate. For this, you fight through their hierarchy and recruit or kill their members for your purposes.
The goal of the whole action is of course one thing above all: Loot. That's what you get from the hideouts of the criminal organization. With Betrayal can also have the new Veiled modifier, which is especially interesting for the endgame.
You can also upgrade your atlas maps with scarabs that you can loot from syndicate members. They then give them special characteristics such as additional breakthroughs or more divination cards.
The complete patch notes to the addon released Grinding Gear Games a few days ago. The fight against the Immortal Syndicate is not all. So there are a number of changes to the masters, the crafting of the skills and of course the balancing.
How is Path of Exile financed?
As usual with Free2Play games, Path of Exile is also funded by micro transactions. They are kept to a similar extent, as in Warframe. This means that you can mainly buy cosmetic POE items.
Offside, you can buy extra storage space and since the newest also for real money start a private league with your friends. Here you can make your own rules and face a new challenge. Of course, that does not stop you from simply starting in the co-op's free leagues.