In this Diablo 2 Resurrected runewords (Base) Guide, we'll share with you the top 5 D2R runes - all of which will contain a powerful aura that will help make your in-game character in D2R even more powerful.

Diablo 2 Resurrected Runewords Guide - Top 5 Overpowered Runewords
Top 1 - INSIGHT (COLOSSUS VOULGE) Runeword
"RALTIRTALSOL"
TWO-HAND DAMAGE: 68 TO 574
DURABILITY: 41 OF 50
REQUIRED DEXTERITY: 55
REQUIRED STRENGTH: 210
REQUIRED LEVEL: 48
POLEARM CLASS-NORMAL ATTACK SPEED
LEVEL I7 MEDITATION AURA WHEN EQUIPPED
+35% FASTER CAST RATE
+248% ENHANCED DAMAGE
+9 TO MINIMUM DAMAGE
212% BONUS TO ATTACK RATING
ADDS 5-30 FIRE DAMAGE
+ 75 POISON DAMAGE OVER 58 SECONDS
+2 TO CRITICAL STRIKE
+5 TO ALL ATTRIBUTES
+2 TO MANA AFTER EACH KILL
23% BETTER CHANCE OF GETTING MAGIC ITEMS
SOCKETED (4 )
The most overpowered rude word in all of diablo 2 resurrected, the most overpowered ruler in diablo 2 resurrected. The case as the insight now, all you need is a roll tier towel and sole, so just for lower D2R runes that are not hard to find at all and this is going to be for polearms and staffs, but this is specifically almost exclusively used in polearms and that is due to the fact that everybody uses act 2 mercenaries here in diablo 2 resurrected now.
Top 2 - Infinity (THRESHER) Runeword
"BERMALBERIST"

TWO-HAND DAMAGE: 76 TO 896
DURABILITY: 33 OF 33
REQUIRED DEXTERITY: 108
REQUIRED STRENGTH: 142
REQUIRED LEVEL: 63
POLEARM CLASS: NORMAL ATTACK SPEED
50% CHANCE TO CAST LEVEL 20 CHAIN LIGHTNING WHEN YOU KILL AN ENEM
LEVEL 12 CONVICTION AURA WHEN EQUIPPED
+35% FASTER RUN/WALK
+325% ENHANCED DAMAGE
-48% TO ENEMY LIGHTNING RESISTANCE
40% CHANCE OF CRUSHING BLOW
PREVENT MONSTER HEAL
+44 TO VITALITY ( BASED ON CHARACTER LEVEL )
30% BETTER CHANCE OF GETTING MAGIC ITEMS
LEVEL 21 CYCLONE ARMOR (30/30 CHARGES )
ETHEREAL CAN NOT BE REPAIRED) SOCKETED (4 )
At number four here on the list for overpowered Diablo 2 Resurrected runewords, which is infinity, a lot of people are trying to make this particular D2R runewords(base) along with another one that is later in the list spoiler alert, but you need those burr D2 runes, now this has to be made in a polearm, you know just like the insight, don't accidentally make this in a spear, assume most people wouldn't but it has to be in a polar. Now the most noteworthy thing on Infinity is that level 12 conviction aura. The D2R rune word's so expensive, but due to conviction aura and the huge amount of damage and every single elemental attacker in the game pretty much uses this not all but pretty much all of them that's why this one comes in at number four on the list for the most overpowered d2r runewords.
Top 3 - Call To Arms* (FLAIL) Runeword
"AMNRALMIALISTOHM"
ONE-HAND DAMAGE: 3 TO 89
DURABILITY: 30OF 30
REQUIRED DEXTERITY: 35
REQUIRED STRENGTH: 41
REQUIRED LEVEL: 57
MACE CLASS - VERY FAST ATTACK SPEED
+1 TO ALL SKILLS
+ 40% INCREASED ATTACK SPEED
+273% ENHANCED DAMAGE
ADDS 5-30 FIRE DAMAGE
7% LIFE STOLEN PER HIT
+5 TO BATTLE COMMAND
+3 TO BATTLE ORDERS
+2 TO BATTLE CRY
PREVENT MONSTER HEAL
REPLENISH LIFE + 12
30% BETTER CHANCE OF GETTING MAGIC ITEMS
+ 50% DAMAGE TO UNDEAD
SOCKETED (5)
Literally every single character in the game will use this on their off-hand for their absolute max most powerful build in the game, and that is a call to arms, specifically for the barbarian and makes them available to all characters in the entire game, now you get two to six to battle command one to six to battle orders and one to four to battle cries.
The next one here is battle orders which increase the amount of life your character has and it's pretty substantial, to be honest, so bringing those very useful barbarian skills over to other characters everybody keeps this item on the switch. specifically, this Diablo 2 Resurrected best runewords is so overpowered due to battle commands and battle orders so swooping at number two is almost up to number one here.
Top 4 - SPIRIT (MONARCH) Runeword
"TALTHULORTAMN"
DEFENSE: 135
CHANCE TO BLOCK: 42 %
DURABILITY: 96 OF 96
REQUIRED STRENGTH: 156
REQUIRED LEVEL: 54
+2 TO ALL SKILLS
+32% FASTER CAST RATE
+ 55% FASTER HIT RECOVERY
+250 DEFENSE vs. MISSILE
+22 TO VITALITY
+99 TO MANA
COLD RESIST + 35 %
LIGHTNING RESIST + 3 5 %
POISON RESIST + 35 %
+ 6 MAGIC ABSORB
ATTACKER TAKES DAMAGE OF 14
INCREASE MAXIMUM DURABILITY I 2 %
SOCKETED (4)
Monarch[4 Sockets & 10-14 ED]
Sale [4 Sockets]
Sale [10-14 EDef]

Monarch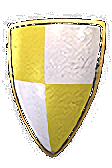 Defense:
133-148
Durability:
86
Req Strength:
156
Req level:
54
Quality level:
72
Max sockets:
4
Weight:
Light
Base block:
22
Class block:
Pal: 52%
Ama/Asn/Bar: 47%
Dru/Nec/Sor: 42%
Paladin smite dmg:
12-34
The spirit Diablo 2 runewords, now this spirit rune word actually has two separate uses here you can actually make it in either a shield or a sword, the sword you can make right at the end of normal, the shield you're gonna have to wait till you get to hell get yourself a monarch, there are other shields, you can make it in or the paladin shields are also gonna be options that have much lower strength but the spirited monarch is the go-to.
Top 5 - ENIGMA (MAGE PLATE) Runeword
"IAHITHBER"
DEFENSE: 1058
DURABILITY: 67 OF 67
REQUIRED STRENGTH: 55
REQUIRED LEVEL: 65
+2 TO ALL SKILLS
+45% FASTER RUN/WALK
+1 TO TELEPORT
+13% ENHANCED DEFENSE
+762 DEFENSE
+61 TO STRENGTH (BASED ON CHARACTER LEVEL)
INCREASE MAXIMUM LIFE 5%
DAMAGE REDUCED BY 8%
+14 LIFE AFTER EACH KILL
15% DAMAGE TAKEN GOES TO MANA
82% BETTER CHANCE OF GETTING MAGIC ITEMS [BASED ON CHARACTER LEVEL)
INCREASE/MAXIMUM DURABILITY 13%
SOCKETED (3)
The enigma, enigma is used on so many characters in the game and end game, not just the early on, it does take a couple of high rooms, now for the noteworthy skills here two to all skills, it does have 45 faster walk-run which on certain builds can be incredibly useful.
If you're a new player just one to teleport that doesn't really sound that interesting, but if you have an end game character, mana issues are never a problem and you notice these are not teleported charges, this is one to teleport skills, so now any character in the game can teleport around, it makes all kinds of different characters and builds viable.
Archon Plate[4 Sockets & 10-14 ED]
Sale [4 Sockets ]
Sale [+10-14 EDef ]

Archon Plate
Defense:
410-524
Durability:
60
Req Strength:
103
Req level:
63
Quality level:
84
Treasure class:
84
Max sockets:
4
Weight:
Light
Enigma



+2 To All Skills
+45% Faster Run/Walk
+1 To Teleport
+750-775 Defense (varies)
Sale [+775 Defense]
+ (0.75 Per Character Level) +0-74 To Strength (Based On Character Level)
Increase Maximum Life 5%
Damage Reduced By 8%
+14 Life After Each Kill
15% Damage Taken Goes To Mana
+ (1 Per Character Level) +1-99% Better Chance of Getting Magic Items (Based On Character Level)
Buy cheap D2R runes from aoeah.com, with constant delivery, and a safe deal!