Want to get black market decals, import painted battle cars, or exotic wheels without spending any credits or cash? Welcome to join the RL giveaways on AOEAH.COM to complete some simple tasks and win free Rocket League items, 100% free to all RL players on PS, PC and Xbox (Unfortunately the event is not yet open to SWITCH players)!
How To Get Free Rocket League Items?
1. Sign in your services on AOEAH.COM, and set your game platform (if you don't have an services please sign up first)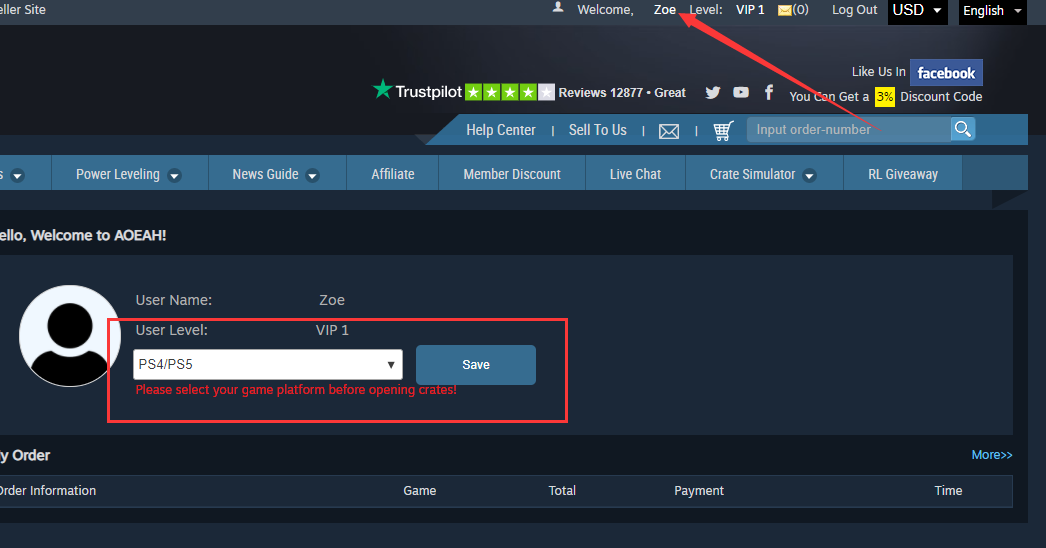 2. Access to https://www.aoeah.com/rocket-league-giveaways to see all available giveaways
3. By click "Join Now" to select the giveaway you want to join

4. Check out the set of quests you need to complete for joining the giveaway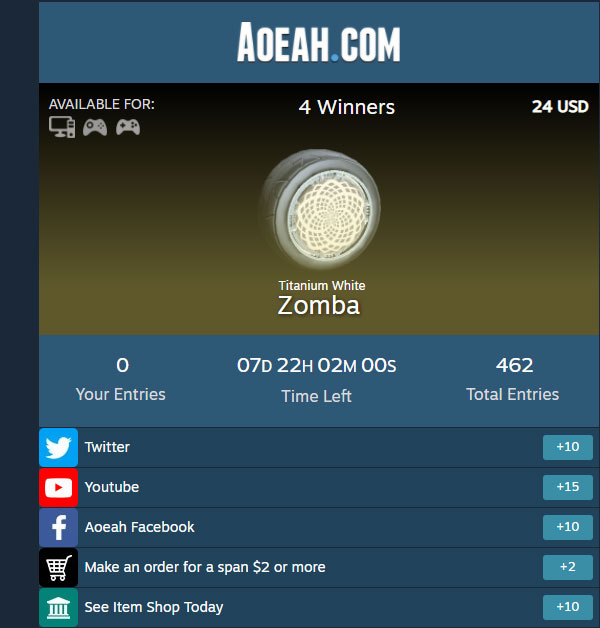 5. Click each task and "Check" to complete the quest (Please note the left time and number of the winners for the giveaway)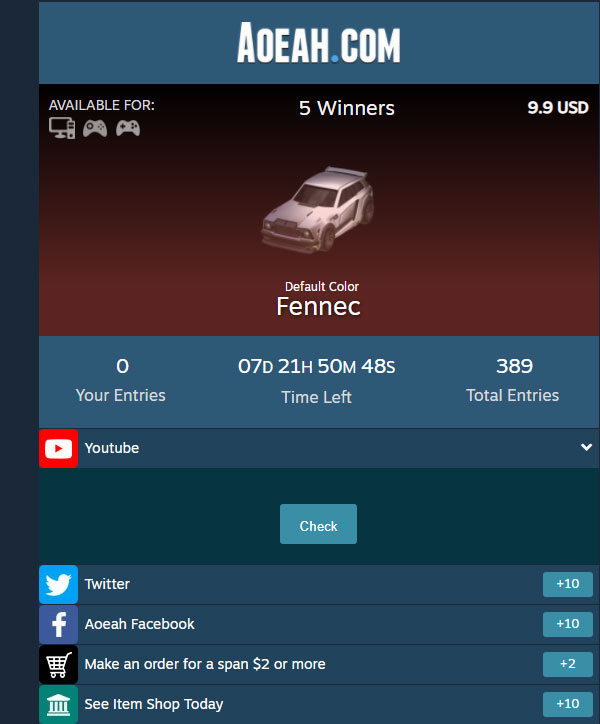 6. Once the giveaway time is over, a set number of winners will be picked from users who finished the quests
7. Rewards will be sent in 24 hours after the email notification sent to the winners
Now go to join our giveaways to get the top valued Rocket League items for free. More giveaways with huge free Rocket League items will be updated here by your reliable Rocket League credits & items store - AOEAH.COM, stay tuned!