Congrats on winning the Rocket League Giveaway on AOEAH.COM! How to redeem your reward now? Follow the below steps:

How To Redeem Your Rewards Of RL Giveaway On AOEAH.COM?
Step 1. Sign in your services on AOEAH.COM
Step 2. Access to "Reward Order No" in your Member Center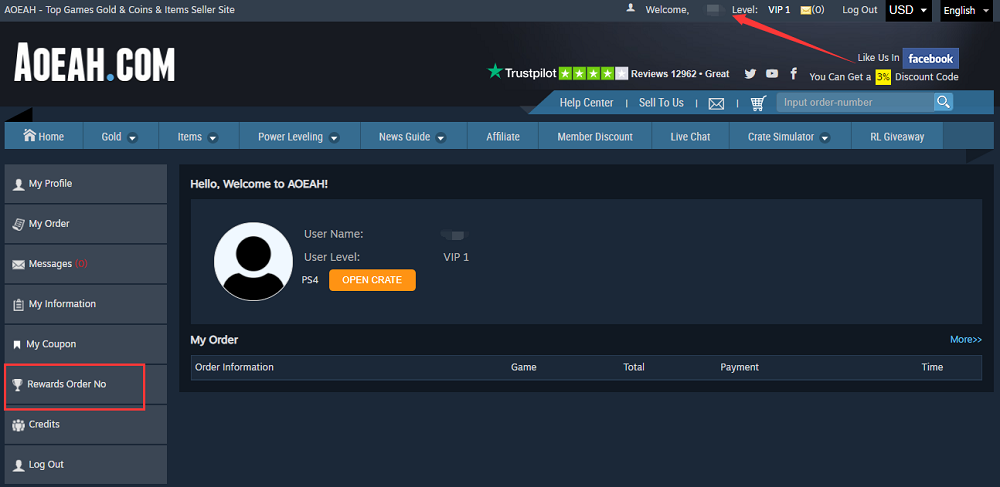 Step 3. Find the reward No ended with "-G"
Step 4. Input your RL game info and click "Submit" for trading rewards in-game

Step 5. Then log into your game, our delivery guy will trade your rewards in-game
Thanks for joining our giveaway, and if you want to win more Free Rocket League items, go to check out more available Giveaways now. Also welcome to join our Rocket League Crate Opening Simulator to WIN FREE ROCKET LEAGUE CREDITS EVERY DAY!