No problem with moss - that's even more true in the green idyll of Forza Horizon 4! Only with enough FH4 credits in the virtual wallet you can afford the most fashionable sports cars and a representative residence. We'll show you how to maximize your profit and make Forza Horizon 4 credits fast!
In Forza Horizon 4, there are two types of collectable "points": On the one hand, there is influence that is comparable to Roleplay experience points and is awarded for just about every little action. On the other hand there are FH4 Credits - the game currency, which is not that easy to get and which you need above all to expand your fleet.
Daily business in Forza Horizon 4: Race
For mere romping in the game world you will not get paid in Forza Horizon 4. Prize money is only available for participation in race events, which are the classic way to earn credits. The better you do, the higher the reward - so far, so logical.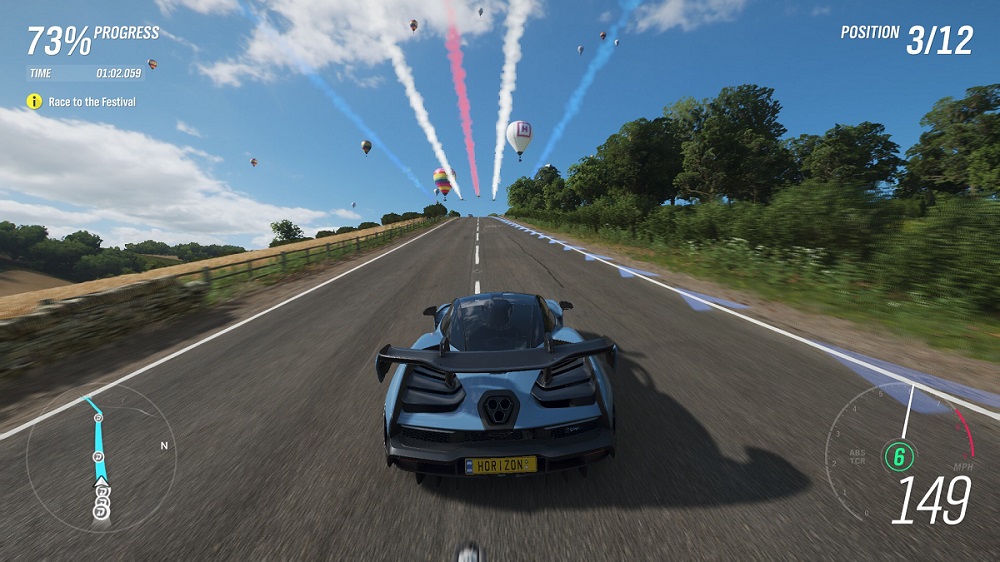 Simple rule of thumb: who drives better is faster rich.
Increase Difficulty, Increase Yield
However, you can increase the profit even further by increasing the difficulty level. For example, if you set the ideal line, do not use driving aids such as ABS and traction control or switch your car by hand, the credit reward you get for completed races increases. Of course, this only pays off if you get a good result despite the higher difficulty.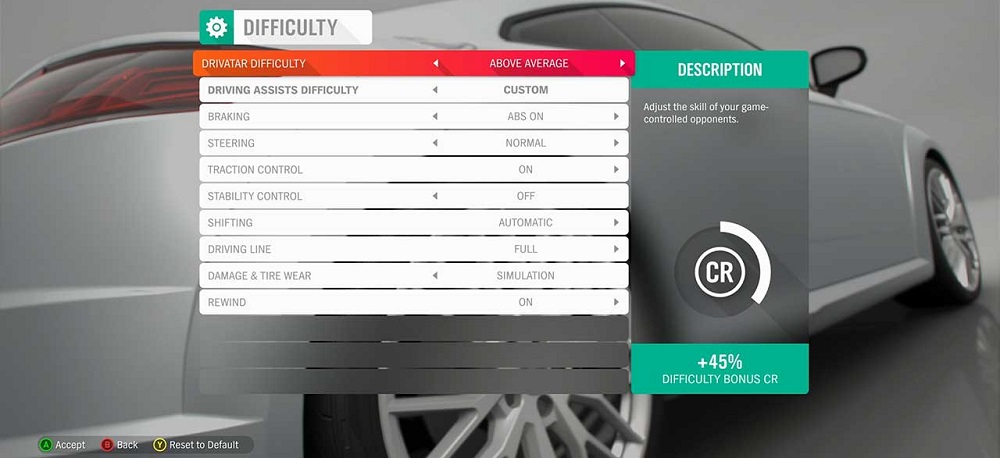 With every parked driving aid the credit bonus increases.
The Power of Chance: Making Money with Forza Horizon 4 Wheelspins
A good way to earn money beyond racing is the so-called Wheelspins - virtual wheel of fortune-wheeling, where you can win cars, clothes and money. Here, of course, a bit of luck is needed, but a wheelspin can easily give you 200,000 credits in one shot - you usually have to complete a few races like that.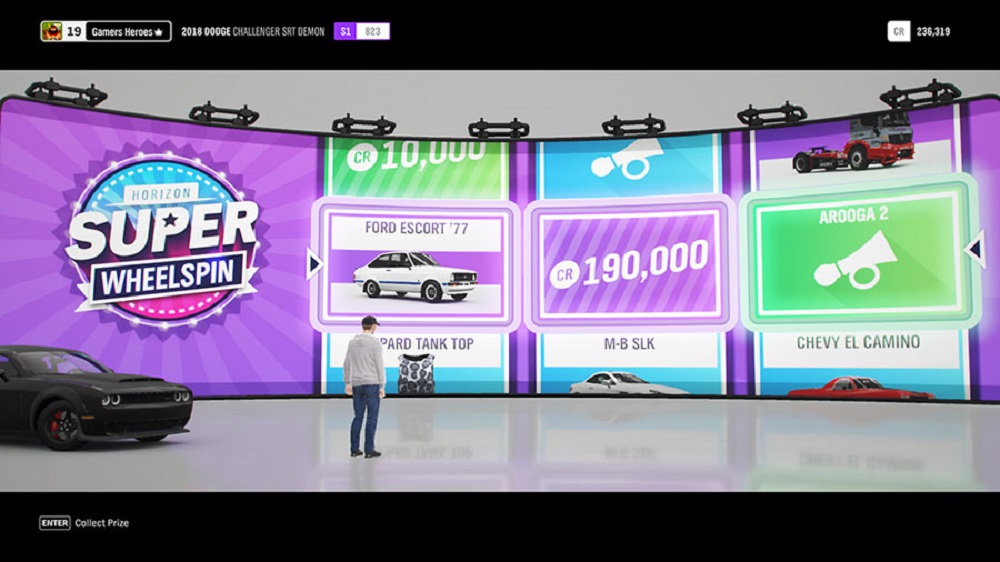 If you're unlucky, a wheelspin will only bring you new pants. With a little luck, there's a lot of play money to be won.
Wheelspins and the thrice-rich Super Wheelspins are rewarded to you during the course of the game as a reward for level ascents, unlocked racing series or as a bonus when buying certain houses. You unlock extra spins on the wheel of fortune by investing skill points in your cars. You get these points again by gaining influence - here both point systems of Forza Horizon 4 interlock.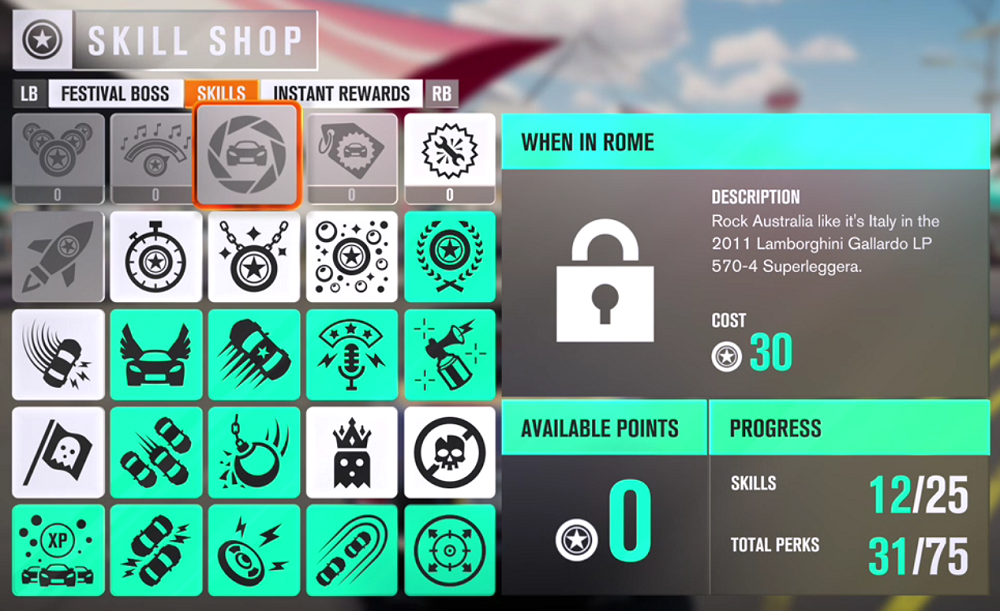 Each car has skills that you can unlock with skill points. Some are (with a bit of luck on the wheel of fortune) worth cash.
For Business People: Sell Cars at Auctions
If you have a knack for tuning, design and car trading, you can also offer your own car creations and sell them to other players in Forza Horizon 4. You can access the auction house from the Horizon Festival site or from your house. Of course, you are moving more through dodgy menus than at top speed across the streets - and ultimately, getting a good price is not guaranteed.
For The Impatient: Buy VIP Membership or Buy FH4 Credits From Reliable Store
Buy VIP Membership - If you want to unlock as fast as possible all cars, houses and other goodies in Forza Horizon 4, there is still the possibility to buy the VIP pass. It costs about 20 euros in addition to the full version (it is already included in the Ultimate Edition of the game) and brings you a bonus in addition to many bonus content: In each race, you earn twice the amount credits.
Buy Forza Horizon 4 Credits Directly - If you don't want to spend much time on grinding, we do suggest you can buy Forza Horizon 4 Credits directly from a reliable store such as AOEAH.COM, as you know time is money, good prices and fast delivery can help you save time and money to enjoy your game better!
Summary: Making Forza Horizon 4 Credits Fast
- Race and land as good as possible
- Your credit reward will be more exuberant as you increase the difficulty level
- Win money at Wheelspins. Improve your cars with skill points to get more wheelspins
- The paid VIP membership doubles your FH4 credit rewards in races
- Buy Cheap FH4 Credits from a trusted site like AOEAH.COM