On October 10, the anime MMORPG MapleStory 2 officially launched. Players are excited, which is why we introduce you to the online game a little closer today.
A few days after the release MapleStory 2 is a big number on Steam. 38,360 players had it in a first tip. SteamCharts is currently ranked 12th on Sunday morning, well ahead of the next MMORPG The Elder Scrolls Online. Reason enough for us to take a closer look at the new MMORPG from Korea.
What is MapleStory 2 and what exactly does it have to do with the extremely successful predecessor? We give you an overview.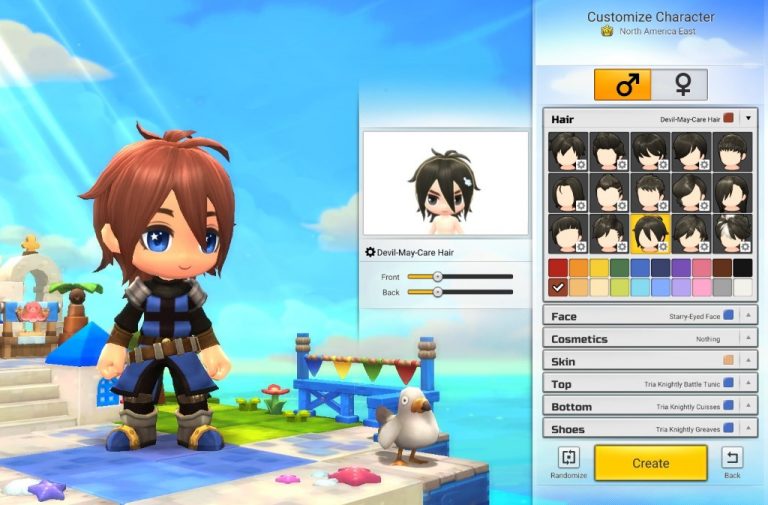 A Modern Successor - MapleStory 2
What is MapleStory 2? The sequel to the 2003 published anime MMO was originally intended to be a kind of prequel with modern features and 3D graphics. So you do not take it with the prequel but now not and puts the fun in the foreground. Even if this means that the story does not fit 100 percent more than the predecessor's.
This is the new MMORPG Maple Story 2:
- MapleStory 2 features a cute anime graphic
- Instead of scrolling through 2D levels as you did in the predecessor, MapleStory 2 puts you in a 3D landscape that, like Minecraft, consists of blocks
- You create your heroes from the classes Runeblade, Archer, Assassin, Berserker, Heavy Gunner, Knight, Priest, Thief and Wizard - more classes are planned
- Each character is allowed to develop and design individually
- You level up your character mainly through quests
- Grinding is not quite as present as in its predecessor
- During your adventures you explore many areas and can find hidden places and events there
- You fight a lot of enemies and put you in groups also boss monsters
- You participate in a lot of mini-games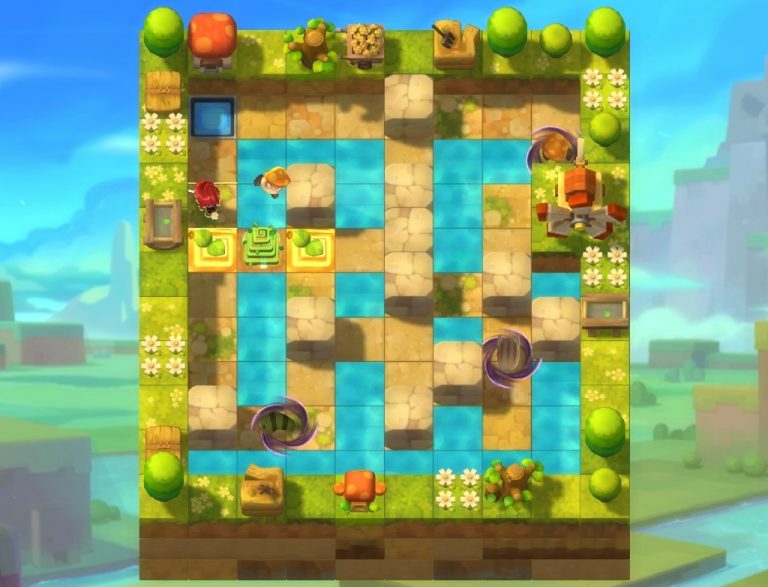 Tactics Are Important In Maple Story 2
Use your environment: MapleStory 2 gives you the opportunity to manipulate the landscape to a certain extent.
- You drop trees
- Blocks that make up the landscape can be partially moved
- You use objects in the landscape in the fighting
- As part of the housing system you build your own cities according to your ideas
This is how the fights unfold: If you know MapleStory 1, you'll feel right at home in the fights of Part 2, even if the 3D environment now offers more tactical options.
- You strategically use your hero's abilities, so you must always pay attention to how you develop your character
- The fights are fast and action packed
- You must always keep an eye on your spirit level, which is a kind of mana. Every skill consumes Spirit, which is why you have to tactically think about the skills you use in combat
- It is necessary to actively avoid the attacks of enemies
- Group play is important
- Boss fights take place on large maps whose environment you use to your advantage
Get Creative - MapleStory 2 Mini-Games, Own Maps, Dungeons
Create your own mini-games and more: A great feature of MapleStory 2 is that the game lets your creativity run wild.
- Not only do you participate in mini-games, you may even create them yourself
- You use an editor to build your own maps
- It is even possible to build complete dungeons and equip them with traps and monsters
- You build your houses completely block by block according to your ideas and decorate them as you want
- Using the editor, you can create your own mini-games, such as building a racetrack to deliver hot races with other players
- You even create your own costumes and outfits that you give to other players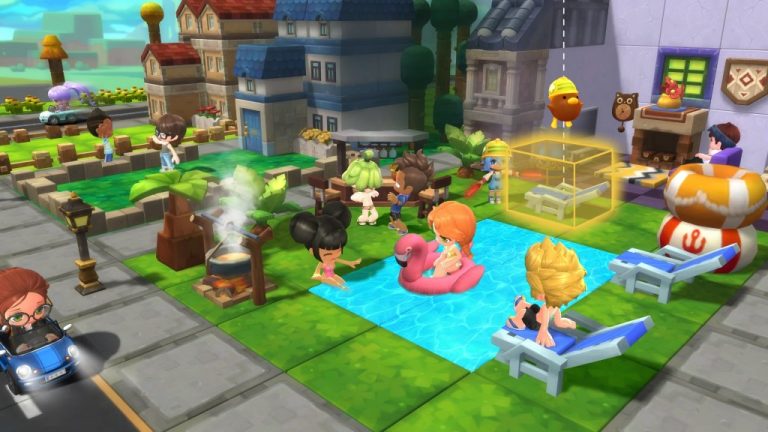 MapleStory 2 PVP System
This is how PvP works: PvP also plays a role in MapleStory 2. There is even a Battle Royale mode!
- In special areas you fight each other freely
- Duels take place in the arena
- There are special PvP minigames
- The Mushin Royale mode is in principle Battle Royale: 50 players fight each other on a map where you land with a balloon. The map gets smaller over time. Everywhere you will find boxes of prey, but they are guarded by monsters. In the end, only one player remains.
MapleStory 2 In-Game Shop
What does the in-game shop offer? You can play MapleStory 2 for free, for example via Steam. It is possible to complete a premium membership granting you more EXP and some smaller bonuses. There are also in-game shops:
- Premium-Shop: Sale of various cosmetics and convenience items
- Design Shop: selling cosmetic items that players create
- Style Crate: In these "Lootboxes" you will find random outfits
Payment is made with the premium currency MapleStory 2 Mesos. Maple Story 2 Mesos you can earn or buy from AOEAH.COM for the least real money in the whole market. The developers state that no Pay2Win items are for sale.
Although MapleStory 2 is currently well received by players on Steam, the Gold Spammers are currently facing a major problem. The developers are currently working on a new system that detects spam more effectively and locks the associated accounts directly, but no worries, on our site, all the MapleStory 2 Mesos for sale are 100% handmade and legit to use.