Grinding Gear Games puts date to the arrival of the next expansion of name "Legion" for Path of Exile. The Path of Exile 3.7.0 update will be available worldwide on June 7, 2019 for the PC, game 4 and Xbox One. We can expect the POE 3.7 Legion challenge league, new items, new gems, a complete redesign of melee combat, and much more.
Trapped for thousands of years in the Timeless Conflict Domain, the most powerful military leaders in the history of Wraeclast have been fighting an eternal war. In Path of Exile: Legion, you will free your legions from the eternal battle and defeat them in combat to obtain their valuable rewards.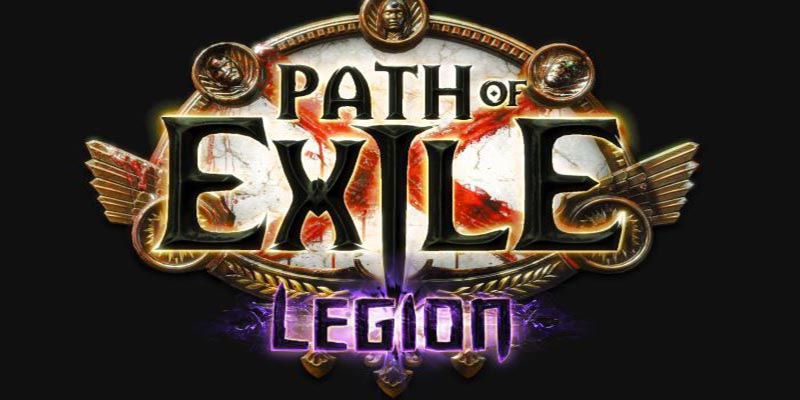 What's new in Path of Exile: Legion League (POE 3.7 Expansion)?
Timeless Monoliths - As you explore Wraeclast in the Legion League, you will discover monoliths. Activate them to reveal the ancient conflict between several legions frozen in time.
The Timeless Conflict Domain - The enemies of each of the five legions throw fragments that you can combine to form an Emblem of the corresponding legion. Place two or more different Legion Emblems on the Map Artifact to access the Conflict Domain.
Rewards of Legion Items - Some Legion monsters display symbols that indicate the specific items they cast. Skilled players can concentrate on freeing monsters that maximize the type of rewards they want to obtain. Some monsters can throw Path of Exile items of Incubation, which modify a piece of equipment to guarantee a certain reward after you have killed a certain amount of monsters.
Legion Jewels - Each of the five legions can bestow a special unique jewel that you can set on your Passive Skills Tree. Each of the five jewels modifies the nearby passive in different ways, which will allow customization options of completely new characters, if you have enough skill to get some.
New Melee Combat - Melee combat is now much more bearable in Path of Exile. Animations can be canceled, movement skills are all instantaneous, and have incorporated new low-level movement skills into many classes. Now all melee attacks can hit several nearby enemies, among other things.
New Build Archetypes - The new Blood and Sand Gladiator archetype allows you to alternate between Blood and Sand Postures to dynamically modify the functionality of new and existing skills. The new Berserker archetype of Rabia relaunches the Rabies system and incorporates new abilities that generate or consume Rabies. These powerful archetypes and their new abilities will offer additional options for many different builds of Path of Exile.
Mobs from the beginning of the game adjusted - Thanks to all the improvements for melee, players can now easily avoid attacks. They have taken advantage of this to modify the attacks of monsters that used to have little indication so that they are now better marked. This rebalance will also improve the monsters' AI and boss fights at the beginning of the campaign.
New Items - In addition to 14 new divination cards, Path of Exile: Legion contains 12 new unique items to discover. 15 existing POE unique items whose theme corresponds to one of Legion's five armies have been rebalanced into powerful rewards that you can find in the new league.