Which players will get the highest rated and receive biggest rating upgrade in FIFA 18? Here are predictions about the player ratings.
We are currently at a time when every football fan becomes an expert and has his own opinion about the ratings that the players would have earned in this year's FIFA spinoff. Because all FIFA fans dream of the "perfect" FIFA and this also means that the personal favorite players have extremely high values.
Now FIFA 18 is on the horizon, but official and final player values are not yet known. These are usually published in late summer.
So now is the time when predictions can be made and personal desires can be expressed.
FIFA 18 - Messi v. Ronaldo, who will be the best player with the highest rating?
For FIFA 18, there is a lot of evidence that Cristiano Ronaldo will have the lead. On the one hand, he was chosen as a world footballer in 2016. On the other hand, he was the only one to receive two special cards with the highest score of 99 in FIFA 17 FUT.
In addition, FIFA 18 has a deal between CR7 and EA Sports, which makes it very likely that the cover star will also be the best player in FIFA 18.
Presumably the standard card of Cristiano Ronaldo will have a total rating of 94. Lionel Messi will be just behind with 93.
FIFA 18 Top 10 Players Predictions
From the fifauteam side these Predictions are among the best players in FIFA 18:
Cristiano Ronaldo - 94
Lionel Messi - 93
Neymar - 92
Luis Suárez - 92
Manuel Neuer - 92
Robert Lewandowski - 92
David De Gea - 90
Eden Hazard - 90
Gonzalo Higuain - 89
Gareth Bale - 89
Zlatan Ibrahimovic - 88
Keep in mind that these are merely predictions, that is, predictions. Officially these data are not.
Who will make big ratings upgrade in FIFA 18?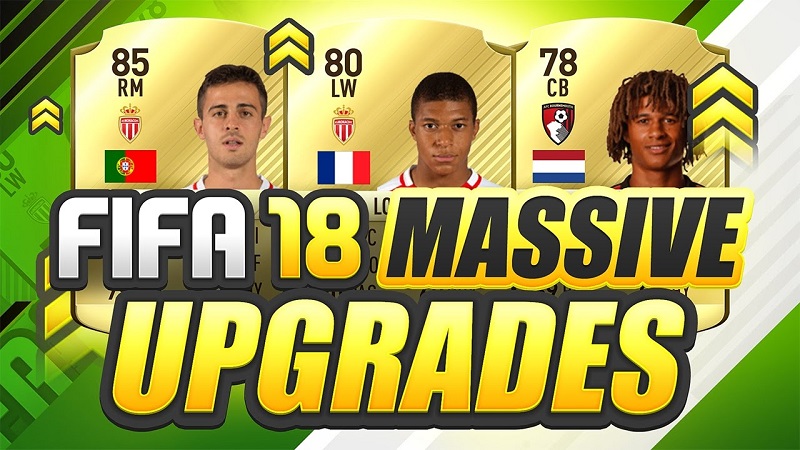 These players could improve in FIFA 18 as far as the overall rating is concerned:
Theo Hernández: A 19-year-old left-back from France to play for Real Madrid next season
Maxime Lopez: Also a 19-year-old Frenchman, who plays in the midfield at Olympique Marseille
Mattia Caldara: A 23-year-old Italian, who is loaned from Juventus to Bergamo. Position: Defense
Lucas Tousart: A 20-year-old Frenchman, who plays in defensive midfield at Lyon
Christian Pulisic: 18 years old, American, playing in the midfield at Borussia Dortmund
Joel Pereira: 21 years old, Portuguese, goalkeeper at Manchester United
Naby Keita: 22 years old, Guinean midfielder at RB Leipzig
Andrea Belotti: 23 years old, Italian striker from Turin
Ousmane Dembelé: 20 years old, French right outside at Borussia Dortmund
Emre Mor: 19 years old, Turkish-Danish footballer at Borussia Dortmund
There are many other players in the list. Therefore we ask you: Which players do you think worth the overall overall rates in FIFA 18? Which player will cost the most FIFA 18 Coins?