The owners of "Rocket League" will soon be considering the so-called "Salty Shores" update, which got an appointment today. In addition, a trailer has been published dedicated to the new content.
The developers of Psyonix have announced that "Rocket League" with "Salty Shores" will soon receive a new update. Not just a matching trailer has been made available for viewing today. Also, the date is already fixed. "Salty Shores" will be released on May 29, 2018 for all supported platforms. Of course, this only applies if the certifications can be completed on time.
The components of the new update include a new arena on the beach. The arena is named Salty Shores. In addition, the content update will prepare for the Beach Blast Summer Ingame event, which will kick off on June 11, 2018. Added to this is the "Rocket League x Monstercat Vol. 3"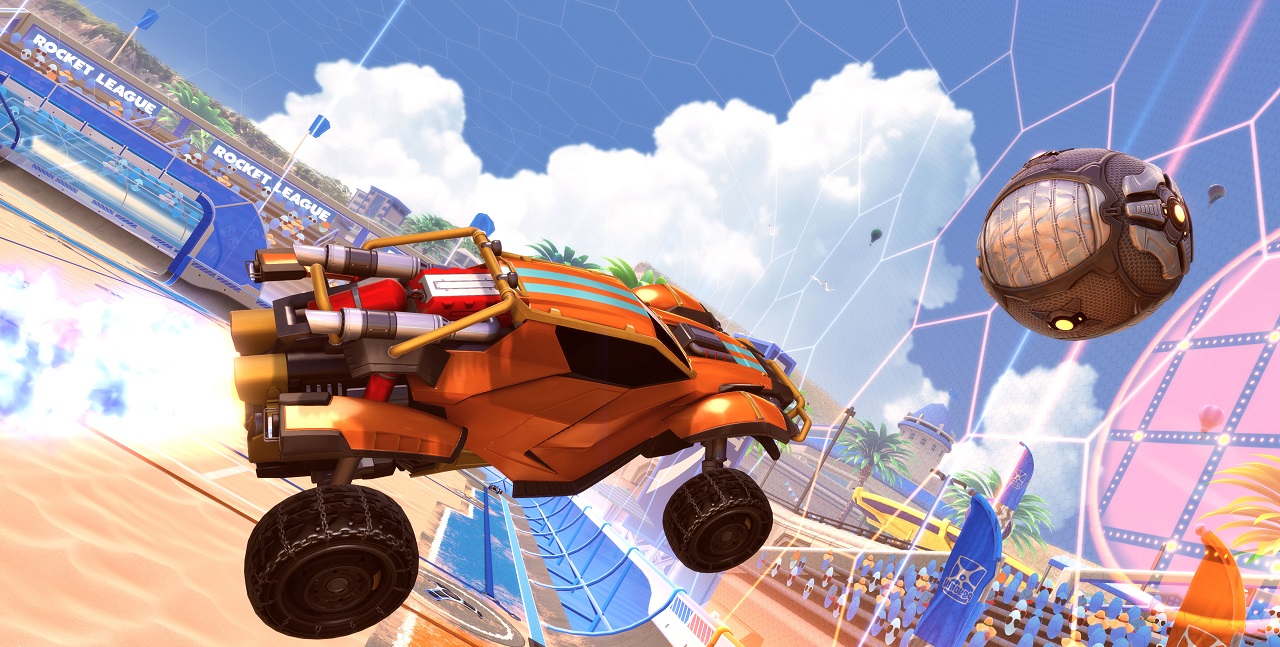 Rocket League Salty Shores Highlights
- A new beach-themed beach called Salty Shores.
- The Beach Blast Summer Ingame Event starting June 11th.
- The end of the competition season 7 and the beginning of the competition season 8.
- Rocket League x Monstercat Vol. 3 Playlist in game.
- A new import battle car, Twinzer, available as Limited Drop in the new Impact Crate. All these new Rocket League items will be offered at AOEAH soon.
- And much more!