In FIFA 21 ultimate team, there are always some crazy position changes and the new position changes that are appearing on FIFA 21 ultimate team soon have been found in the FIFA database. we're going to see some mad position changes, maybe like Skov and Garcia, who had those changes in their position. So without further ado, let's get into the new position changes in the winter refresh play ratings!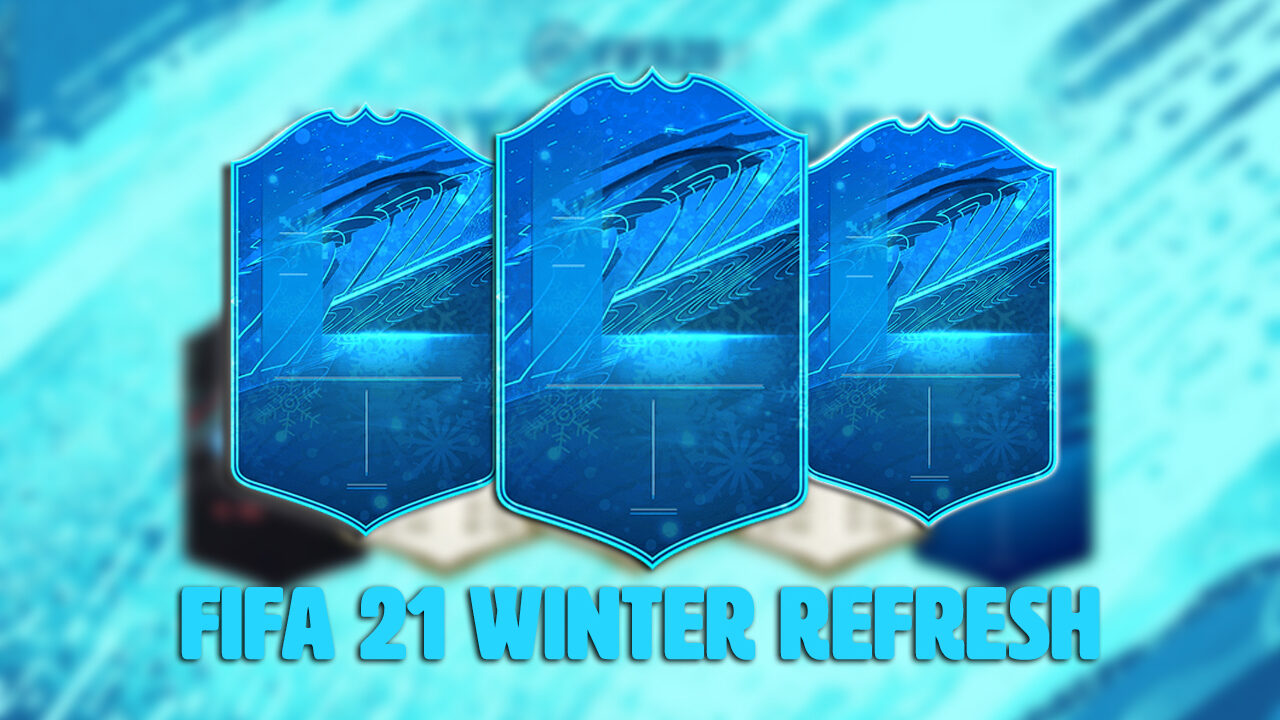 - Castagne -
First up is Castagne, the Belgian forward, well, a winger who's now gonna be a fullback with a plus-two overall rating and a bit of a mad position change and now becomes a decent right-back who you might wanna use in for draft maybe. But bizarrely, these are the stats taken from the FIFA database itself, although he's got the upgrade, he's technically got worse stats.
- Dier -
Moving on to a player who is not that popular in FIFA 21 and he might be a bit more popular now for SBCs, it's Eric Dier from Tottenham Hotspur. He is going to be a center back in FUT 21. EA doesn't always choose every single upgrade to add the Tottenham team. these are in the game code.
- Diop -
The french left mid will now be a gold non-rare card with a plus-nine upgrade and the nice position change to the opposite wing.
- Foulquier -
Foulquier from France the right mid will now be a right-back in FIFA 21 ultimate team and again he looks like a pretty decent ride back for the starter of the game.
- Gouiri -
A striker who is now going to be a left-winger, interesting position change for Gouiri from Nice.
- Hernandez -
This one it's Hernandez, who will join his brother, as a left-back in the ultimate team. So he's going to be a left-back in FIFA 21 ultimate team if EA weirdly does decide to add him to the ultimate team database. It's weird how they've got these cards in like the FIFA database and the stats are there, but they don't always choose everyone.
- Iwobi -
Iwobi from Everton is getting the position change from left mid to right mid-position in FIFA 21 ultimate team.
- Justin -
Justin upgrade to a gold non-rare card with a plus-four overall upgrade. and the position switches to the opposite side of the field in FIFA 21 winter refresh. He is going from a right back to a left-back.
- Karsdorp -
Karsdorp with a right back to the right-mid card. it seems like his stats have been overall a bit upgraded yet his pace got downgraded but still plus one overall rating for cards.
- Lemar -
moving on to the next upgrade and position change a bit of a nice one here, it's going to be Lemar from Atlético Madrid, this player is the most consistent FIFA card over the years, always seems to be at around the 82 average rating mark. He now will be a central attacking midfielder.
- Mama Balde -
With the plus one overall rating and then the right mid to striker card. We might be able to use this player for champs, he looks like he's got a decent card, 90 paces, decent physical.
- Mkhitaryan -
Former United player Mkhitaryan now plays for Roma. 82 overall rating, He's going from a right mid to center forward.
That's all for our FIFA 21 Winter Refresh Position Changes Prediction and click HERE to see more!