Have you ever meet the situation that one of the Rocket League items you bought out of stock temporarily but you can only wait for that? In order to provide the best service for Rocket League items trading and better game experience for players, Aoeah.com added a new service for you to exchange the items which has no inventory in your Rocket League order to items in stock, then you can receive it instantly.
Exchange Your Rocket League Order Items to In Stock Items
We always works on offering cheapest Rocket League items, fast delivery and best service for worldwide Rocket League gamers, the 99% orders of Rocket League keys, crates and items can be delivered instantly, but in order to avoid there are some unexpected circumstances, aoeah.com added the new function, hope to help you buy Rocket League items more conveniently.
Start from today, no matter what platforms you play, if you have purchased some Rocket League items and one or several of them are out of stock suddenly, and you don't want to wait anymore, you can contact us at once to change your order status as below, then the items list in your order can be exchanged to other items that in stock with same price. Of course, if you don't want to wait it, and don't like other items as well, then you can also apply the full refund as before, we'll return your money back.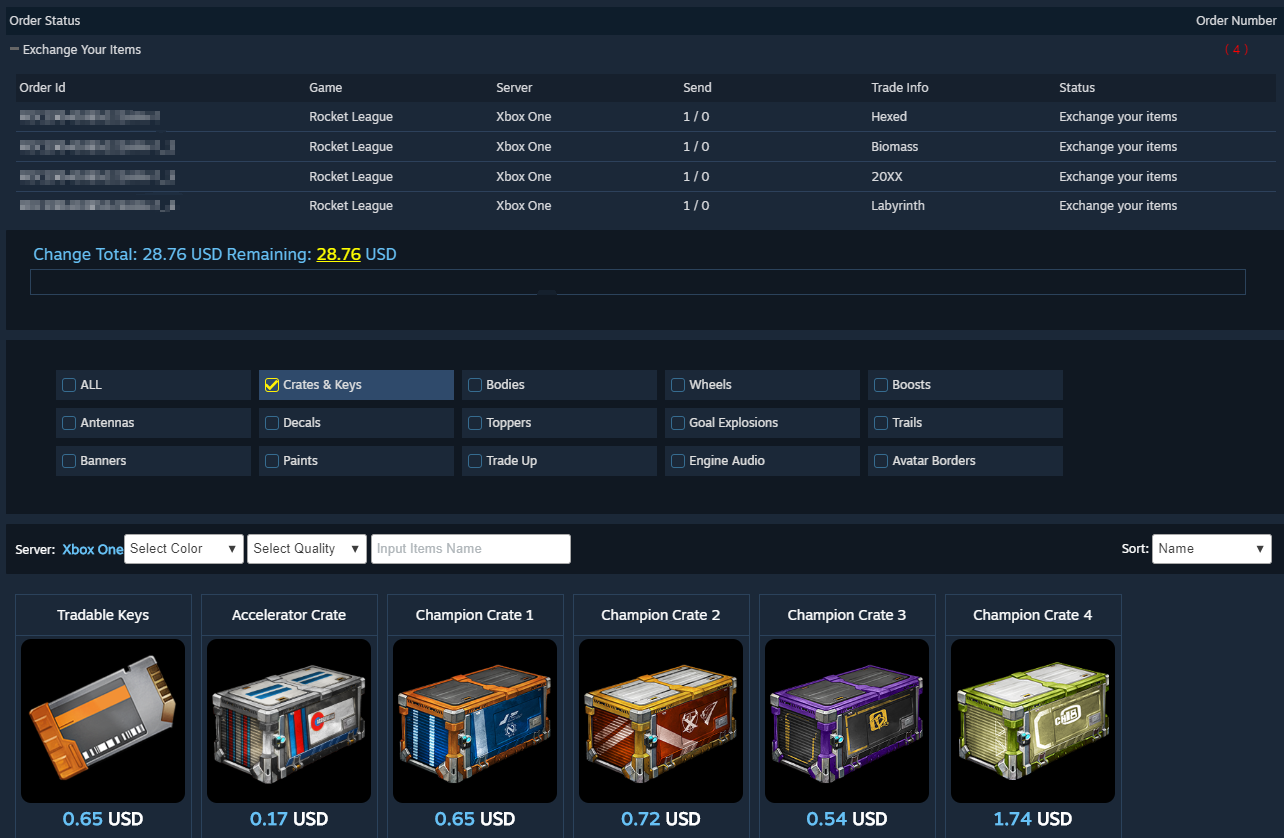 How to Exchange the Out of Stock Items to In Stock Items?
1. Please contact our staff through LIVE CHAT or emails to introduce you want to exchange the items.
2. Check out the status of your order from https://www.aoeah.com/order with your order number.
3. Exchange your undelivered items to any other you want with same price if the order in the state of Exchange Your Items
4. Check if there are any problems, if not, submit your order.
5. Our staff will invite you and delivery your Rocket League items order as soon as possible.