AOEAH - Top Games Gold & Coins & Items Seller Site

Google Safe
Rune Unidentified
1-El

1.51 USD
2-Eld

1.51 USD
3-Tir

1.51 USD
4-Nef

1.51 USD
5-Eth

1.51 USD
6-Ith

1.51 USD
7-Tal

1.51 USD
8-Ral

3.25 USD
9-Ort

1.51 USD
10-Thul

1.51 USD
11-Amn

3.25 USD
12-Sol
3.25 USD
13-Shael

3.25 USD
14-Dol

3.25 USD
15-Hel

3.25 USD
16-Io

3.25 USD
17-Lum

3.25 USD
18-Ko

3.25 USD
19-Fal

3.25 USD
20-Lem

3.25 USD
21-Pul

3.85 USD
22-Um

4.85 USD
23-Mal

8.2 USD
24-Ist

21.5 USD
25-Gul

31.91 USD
26-Vex

52.9 USD
27-Ohm

71.62 USD
28-Lo

92.38 USD
29-Sur

102.76 USD
31-Jah

89.16 USD
32-Cham

22.62 USD
33-Zod

53.98 USD

113.14 USD
Hellfire Torch
[Unidentified]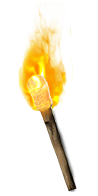 35.52 USD
Buy Diablo 2 Resurrected Gold - Switch Hc
Where is the best place to buy the cheapest Diablo 2 Resurrected Gold? AOEAH.COM is one of the most reliable online store for cheap D2R Switch Hc Gold and D2 Resurrected Runes for all gamers. We sell D2 Resurrected Switch Hc Gold with cheap prices, Instant delivery, Various payments, 100% safety guarantee! You can get a reasonable price to buy D2 Resurrected Switch Hc Gold and D2R Runes from AOEAH.COM.
A large stock of D2R Switch Hc Gold ensures fast delivery within 5 minutes. Worldwide safe payment methods supported allow everyone can buy Diablo 2 Resurrected Switch Hc Gold here smoothly and easily!
Go to make order now! Any questions on buying D2 Resurrected Switch Hc Gold, please feel free to hit us up through 24/7 online Livechat! Best place to buy Diablo 2 Resurrected Gold for Switch Hc Sale! Fast cheap and 100% Safe!
Please use the portrait screen to access the website