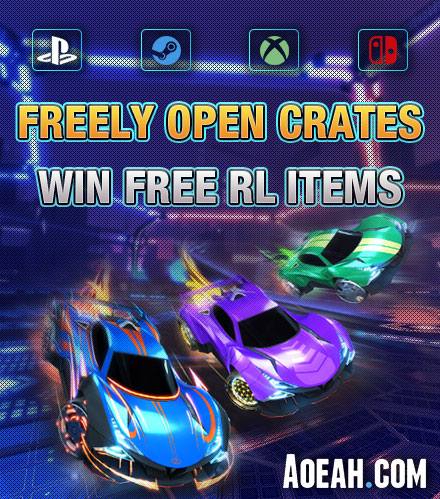 RANK ON TOP LIST, WIN FREE ROCKET LEAGUE KEYS/CRATES/ITEMS EVERY DAY!
Winner & Reward Rules:
Top 1 Winner | Rewards: 10 x Crates and 10 Rocket League Keys
Top 2 to 10 Winners | Rewards: 5 x Crates and 5 Rocket League Keys To Each One
Winners Ranked on 25th, 50th, 75th, 100th … (all the multiples of 25, no limited) | Rewards: 5 Keys To Each One
Big Discount Coupon Reward For Buying Rocket League Items: 10% Off Coupon For Top 1-10, 8% Off Coupon For Top 11-20, 5% Off Coupon For Top 21-30
Follow the steps to join the Daily Giveaway:
Register and Login on our site, Set your game platform on our account
Play our Rocket League Crate Opening Simulator, Choose OPEN CRATE to opening crates
20 openings for One Rocket League Crate as a round (Multiple rounds ACCPETED)
Your best opening (highest price) will be recorded and ranked on the below Top Opening list (the round of opening Rocket League Crate with highest price)
Rewards are sent on the next day, winners will receive a e-mail with Reward Order No., update Trade Info and trade reward in-game Note: To Be Fair, please only register one account with your correct e-mail to play! Multiple accounts from same IP, cheating and robots is forbidden here! AOEAH.com reserves the right of final interpretation.