According to a recent announcement by Psyonix, the numbers of players in the multiplayer title "Rocket League" are steadily increasing. Meanwhile, it brings the title to more than 40 million players.
Over the past weeks and months, we have received success stories around the multi-player title "Rocket League" at regular intervals.
It was not until Dec. 20 that Psyonix executives responded in a recent announcement, stating that the "Rocket League" available on the PC, Xbox One, PlayStation 4 and Nintendo's Switch was 38 million players reached.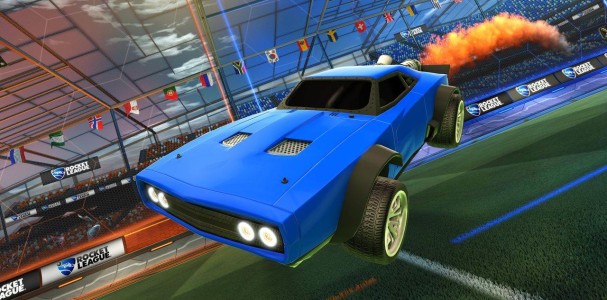 Rocket League: Brings it now to 40 million players
As the independent studio announced, the numbers of players of "Rocket League" in recent weeks continued to increase. So it brings "Rocket League" now to more than 40 million players. However, this value should not be equated with the actual sales of "Rocket League".
Already about two weeks ago, the makers of Psyonix promised that the multiplayer title should be considered in 2018 with various new features and improvements. Among other things, the performance on the Xbox One should be improved.
Furthermore, an optimized server performance and a revised reward system are promised.
Want to buy the latest Rocket League Items, Crates, Keys at the cheapest price? Welcome to AOEAH.COM.