How to Sell Gold Nuggets in Nook's Cranny Shop
1. If you buy bells, we will deliver gold nuggets, please sell them to Timmy(NPC) in shop to get Bells.
2. 30 gold nuggets worth 300,000 Bells there.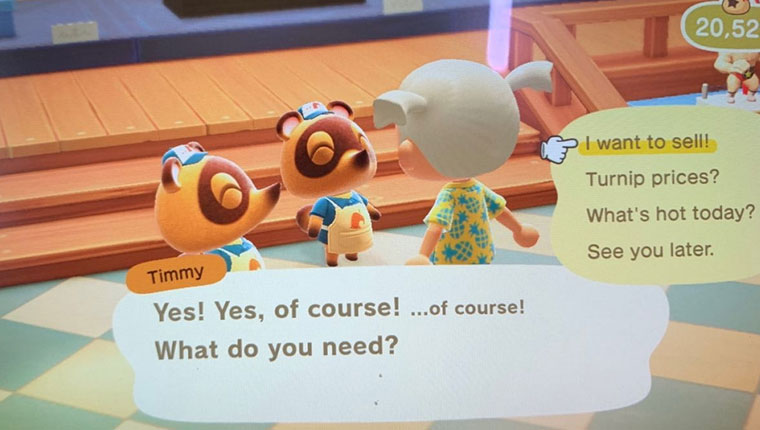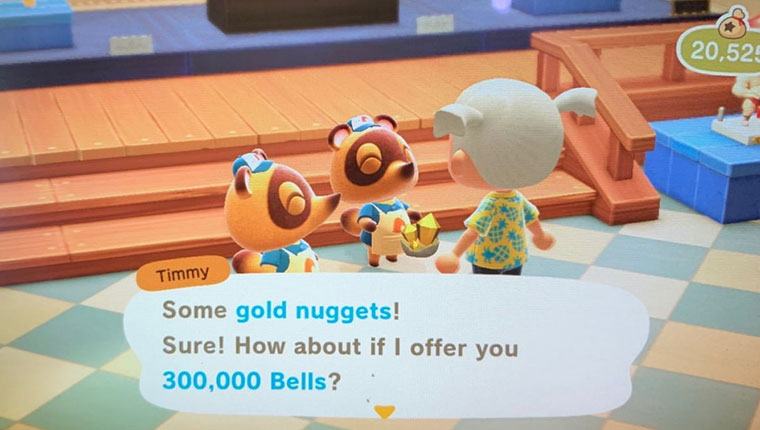 3. Please do not sell gold nuggets in the Drop-Off Box after the Nook's Cranny Shop closes, because The Drop-Off Box buy items at 80% their normal value, deducting 20% in fees.