AOEAH - Top Games Gold & Coins & Items Seller Site

Cheap Borderlands 3 Money For Sale
Borderlands 3 is an action-adventure first-person shooter game developed by Gearbox Software and published by 2K Games for PC, PS4 and Xbox One, now it allows you to pack bazillions of guns and start a mayhem-fueled adventure. Borderlands 3 Money (Cash) is the currency used to purchase all of those SDU upgrades, items, guns out of vending machines and a fair amount to top off your ammunition in the game! You will need Cheap Borderlands 3 Cash to blast through new worlds & enemies! Stock up and save with the cheap BL3 Money at Aoeah.com! Much cheaper compared to the Borderlands 3 Money price on another store, but 100% legit and safe to buy Borderlands 3 money here! Fast delivery, 24/7 online service, worldwide payment methods can ensure you get BL3 Cash easily and instantly here anytime no matter when you are from!
If you have any problem to buy Borderlands 3 Money (Cash) here, please feel free to hit up our 24/7 online live chat.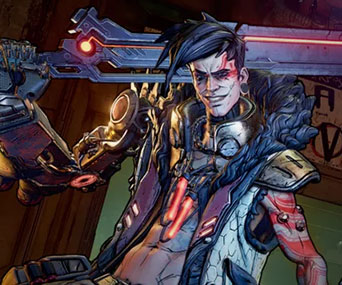 Considerate Service
Security Guarantee

Our refund policy remove the customers worries when you place order on our site. You can ask for full refund - 100% Money-Back as long as your order is canceled before delivery!

Instant Delivery

Over 10 years trading experience in games virtual products make us can meet your different demands. Stable supply sources and full stock make sure instant delivery no matter anytime you place order.

Lowest Price

As a leader in the market for years, we take pride in being the cheapest place to buy games currencies and items. Good study on the game market keep the goods on our site are sale at the lowest price.

100% Secure Transaction

We want you to shop with confidence on our site, that's why we have the tools & resources to ensure buyer-protection. All the products and service here are collected from legit and safe supply sources.
Please use the portrait screen to access the website