After releasing the big Rocket League 2nd Anniversary Update and Double Drop-Rate Weekend to celebrate the 2nd birthday, a Rocket League 2nd Birthday Party will be hold in Psyonix's hometown of San Diego. Psyonix now invite every Rocket League's fan to join the birthday bash. If you happen to be in America's Finest City during San Diego Comic-Con next week or live nearby, and want to attend the Rocket League's 2nd Birthday Party, now follow us to get know more details about it, including the ticket, time and place.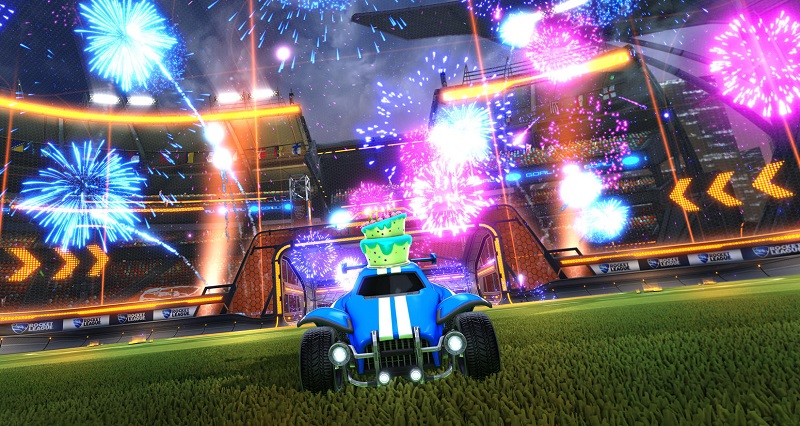 Join Psyonix Team For Rocket League 2nd Birthday Party!
Time: Friday, July 21. 6:30pm-12:00am
Place: The Shout! House - 655 Fourth Ave, San Diego, CA 92101
How To Get Entry Ticket: All attendees must be 21 years or older and IDs will be checked at the door. Tickets are non-transferable. All attendees must register for a ticket through the Eventbrite page. The Eventbrite page go live on July 12 at 12:00pm PT/3:00pm ET.
Click Eventbrite page to to grab a ticket! (to be confirmed tomorrow)

Offers:
1. Appetizers, cake, live DJ sets from our friend, GRIMECRAFT.
2. Everyone who attends the party will receive a FREE Rocket Leaguebirthday poster
3. The first 150 to register for the Early Bird ticket will receive accelerated entry, and a FREE swag bag
4. PCs will be set up for 3v3 rounds of Rocket League (where you can play with the Psyonix team)
5. An autograph table where you can get your poster signed by some members of the dev team
Also you can read official news about the party on Rocket League 2nd Birthday Party
Thanks for your reading, for more Rocket Leagues please click our news page, if you are in market of Rocket League Trading, welcome to take a look at our price, also welcome to sell your rocket league items to us.