The Psyonix team has announced further details on the upcoming Rocket League Rocket Pass. The new system has many similarities to Fortnite's existing Battle Pass and will provide additional items for players. The Rocket Pass will be available as a premium version for ten keys or as a free, scaled-down version.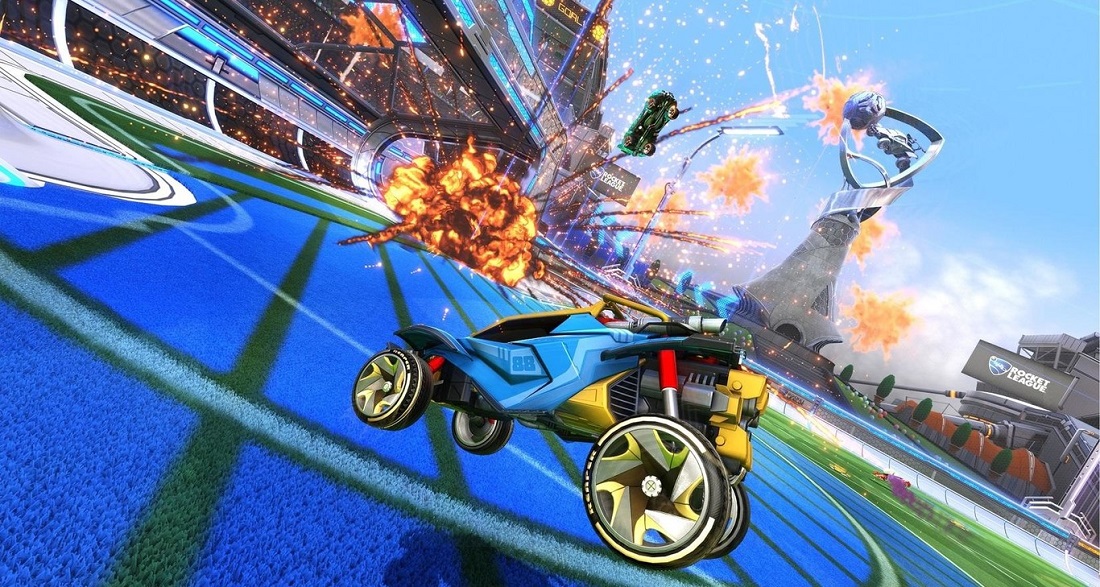 Last May, the Psyonix team unveiled the Rocket League roadmap (now available for € 19.90), mentioning for the first time the so-called "Rocket Pass". A few weeks later, there are more details about the upcoming Rocket Pass, which is reminiscent of Fortnite's Battle Pass.
The Rocket Pass will not replace the existing Rocket League XP system. Instead, this is a time-limited progress system that rewards the player with items after reaching certain "tiers". In addition to a free version of the Rocket Pass, there will also be a premium option that offers much more unlockable items. The Premium Upgrade will be available for ten keys (€ 9.99).
In addition, owners of the Premium Rocket Pass get a small XP boost for the normal system. Also for this Psyonix has already announced extensive changes in the roadmap. Other Rocket Pass properties include new cars, banners, titles, decryptors and even keys. Before buying the Rocket Pass, you have the opportunity to take a first look at the available items. According to Psyonix, all Rocket League items are exchangeable. The Rocket Pass is expected to be launched in the Rocket League between July and August.