The final of the RLCS World Championship Season 5 will be held in London at the Copper Box Arena between June 8th and 10th.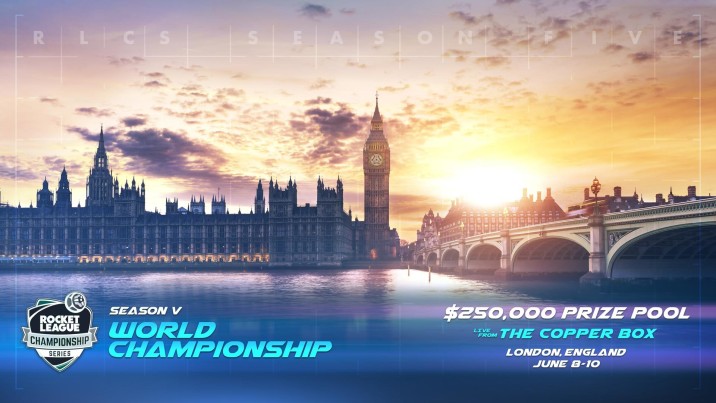 The final of the RLCS season 5 will take place in London at the Copper Box Arena which has already hosted a dreamhack and the Clash Royale World Championships. Psyonix finally returns to Europe after the final of season 2 in Amsterdam. The European community was very eager for a final on its land because the title of world champion has been held by an iron fist by Europe since season 2.
The 10 teams will challenge each other to share the $ 250,000 prize pool.
EU: Renault Vitality, Team EnVyUs, CompLexity Gaming and Gale Force Esport (reigning world champion)
NA: G2 Esports, NRG Esports, Cloud9 and Evil Geniuses
OCE: Chiefs eSports Club and Tainted Minds
The task promises, again, difficult for the American teams. Apart from NRG Esports and maybe G2 Esports the European level is much higher than their US counterparts due to the quality of the matches offered during the regular season.
The expectation comes from the two ocean teams who showed they had the level in the previous season by finishing ahead of NRG Esports. Will they have the skills to play a bigger role in this RLCS final? Take a close look at Torsos, Chiefs eSports Club player, who shows us every game that the professional level is achievable with a keyboard and a mouse.
Practical information and tickets will be announced soon on the official twitter Rocket League Esports if you want to go to the event to encourage French players Fairy Peak and kaydop.
Check our news page for more Rocket league news and guides, also cheap Rocket League Crates, Keys and Items hot sale here, use coupon "AOE" to get best deal!