Although if we look through the window does not seem to be entering the spring, Psyonix has presented a new event that aims to breathe spring fever. Spring Fever is the name of the event that arrives on March 19, to Rocket League and will be loaded with new crate and contents of this game. Far from giving indications about a possible relay, Psyonix keeps the community of players of Rocket League active by periodically offering new events. In the case of Spring Fever, spring is the central axis of their rewards, among which is a new currency for the event, the Flowers.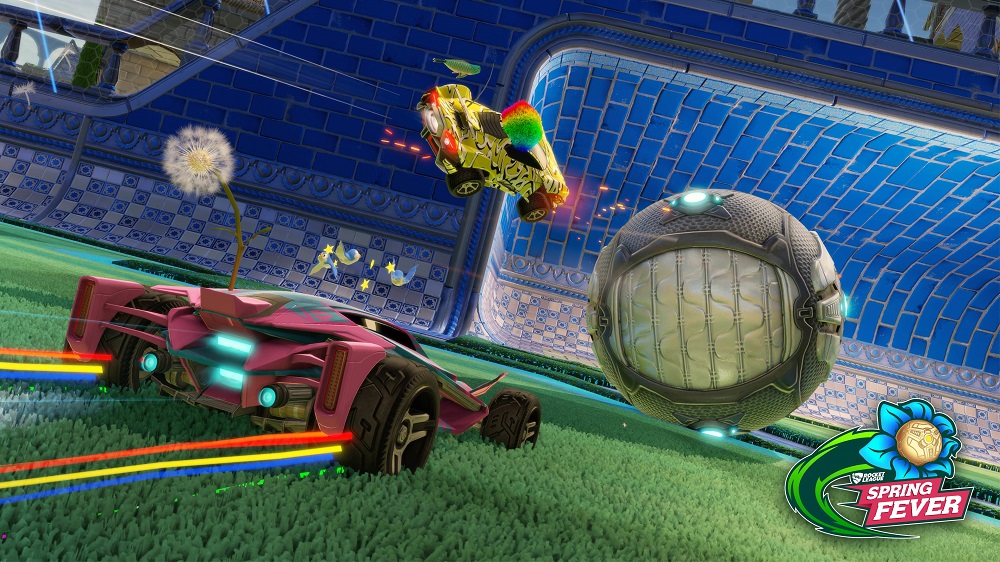 With these Flowers you can redeem exclusive reward Spring Fever crates, which will offer fun content to customize your vehicles and give a spring look to each game. The way to obtain these boxes implies the need to play online games, obtain flowers or use decryptors. The procedure offered in the Rocket League Spring Fever event maintains the changes that were applied in previous events, such as Christmas or Halloween.
In this way, there will be new events in the game, with new crates and rewards, which will be available associated with an equally temporary currency. Play will be the main means to obtain this currency Flowers that will be used to obtain those exclusive rewards, among which 10 new items are described, including antennas, wheels and various decorations to personalize the car with spring motifs. Check below video to get know all details of Rocket League Spring Fever Crate Content:
This currency Flowers will only be available in online matches that are played during the event, which take place between March 19 and next April 9.
Buy Rocket League Spring Fever Crates & Items On AOEAH.COM
What's more, if you have no much time to collect Flowers by playing games but want to try these all new items, AOEAH.COM can help you out by offering the new Rocket League Spring Fever items at the cheapest prices in the market! You can buy Rocket League Spring Fever Crate and items here with fast delivery to make your car at first time:
Click To Buy Rocket League Spring Fever Items
VIP DISCOUNT COUPON "AOE" FOR 5% OFF