Hot Wheels, the legendary brand of toy cars teamed up with Rocket League to create the toy that will probably become one of the most required for next Christmas.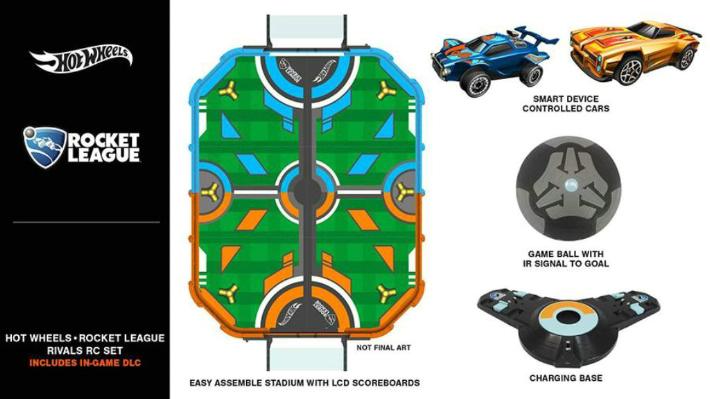 This is the Hot Wheels Rocket League Rivals RC Set, a rather long and complicated name to say that it is simply a remote control version of the game of football vehicles.
The set, presented this week at the Toy Fair in New York, but will go on sale in the Christmas season, includes everything you see in the following image: two cars that can be manipulated with Bluetooth through any smart device, a ball with an infrared sensor that automatically detects when entering the goal zone, a special base to load all the elements and, of course, a stadium that emulates the classic colors and designs of the game and that includes LCD markers that update the number of goals automatically.
The set will also include DLC to carry Hot Wheels brand cars inside the game and apparently, the only thing these little miniatures will not be able to do is fly like the cars in the game, although the stadium will emit sounds every time Become a goal
Unfortunately, fulfilling the dream of playing Rocket League in real life will not be a cheap thing, since the complete set will cost $ 180 in the United States, something far higher than the electrifying game of sports cars.
Want to buy the latest Rocket League Items, Crates, Keys at the cheapest price? Welcome to AOEAH.COM.