Psyonix and Warner Bros. Interactive Entertainment have announced a physical boxed version of Rocket League for Switch - apparently the demand for such a version was pretty high. The boxed version is scheduled for release on January 16, 2018 in North America, January 24, 2018 in Australia and New Zealand, January 25, 2018 in Central Europe, and January 26, 2018 in the rest of Europe.
The release will be available in stores as "Rocket League Collector's Edition", and will include the same content as the editions for PS4 and Xbox One. Includes Rocket League Full Version, Supersonic Fury DLC Pack, DLC Pack Revenge of the Battle Cars, DLC Pack Chaos Run, DLC Car Aftershock Car, DLC Car Marauder DLC Car, Eslam DLC Car, Masamune DLC Car, Adaptation Items Inspired by The Flash (DC) Limited Art Print by Jay Zhang (by Psyonix Concept Artist). The edition will cost 39.99 euros. The higher price (about ten euros), according to Psyonix due to the more complex production of the switch memory cards (cartridges). Want to buy the latest Rocket League Items, Crates, Keys at the cheapest price? Welcome to AOEAH.COM.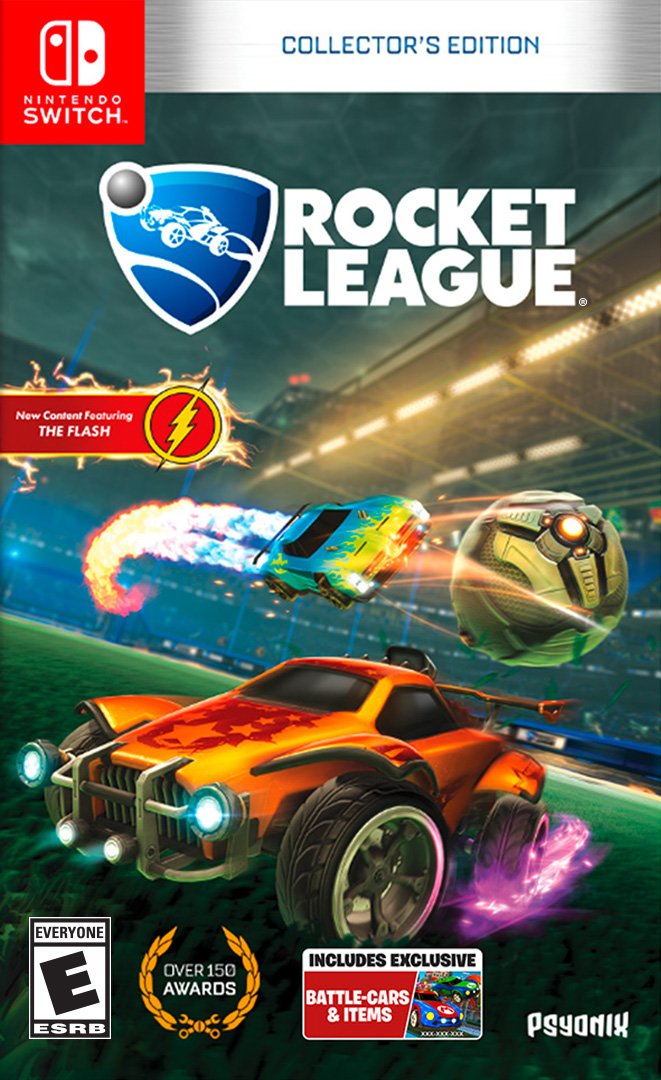 In addition, patch 1.40 has been released.
CHANGES AND UPDATES
General
[Nintendo Switch] Reduced the default Controller Deadzone to 0.15 from 0.3 to better utilize Joy-Con analog sticks
● Reduced volume of the Batmobile Goal Explosion
Performance
● [Nintendo Switch] Adjusted world detail to improve average resolution in Handheld Mode
● Optimized the following maps for Nintendo Switch and PC:
● Utopia Stadium (all variants)
● Farmstead
● Maps are optimized on PC when using 'Performance' World Detail setting
● Improved the field texture visuals for the following maps on Nintendo Switch and PC:
● Champion's Field
● Wasteland
● Visual improvements on PC apply when High Quality Shaders are turned off
BUG FIXES
General
● Fixed Player Avatars sometimes displaying on the wrong user after someone quit or joined the lobby
● Fixed missing blowoff valve audio for Octane ZSR Engine
● [Nintendo Switch] Fixed a rare crash that could occur in the post-match Scoreboard in Rumble
● Grass is now visible on the Main Menu when using 'Performance' World Detail settings
● Ground Textures now appear on Farmstead when using 'Performance' World Detail
● [Steam] Fixed an issue with Older Urban Central replays crashing the game
● Quick chat audio no longer sounds when a player joins or leaves a server
● Goal Explosion audio no longer loops after previewing a Goal Explosion in the Crate Preview menu
● Fixed an issue with Rank Up/Down progression sometimes not displaying after Competitive matches