As well-known, both Renown and Rainbow Six Siege credits are the currency circulating in Rainbow Six Siege. Compared with Renown that can be given from each match, Rainbow Six Siege credits possess some superiorities. And now, I will make some comparisons between the R6 credits and the Renown.
1. There is no other way but playing the game for players to get the Renown.
2. If you want to buy some R6 digital contents like operators, weapons or some skins with Renown, you need to spend much time playing the game to earn enough Renown then complete the trade.
3. There is also no other way but using the money for players to get the R6 credits.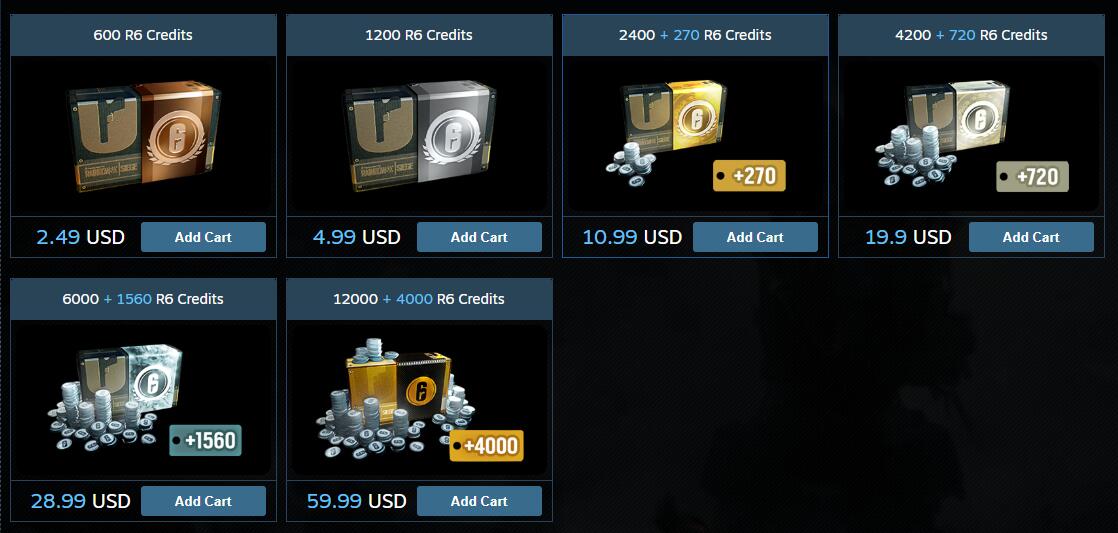 4. As for some elite skins, only with R6 credits can you buy them.
5. R6 credits could help you get Renown at a faster rate and you could get the Renown as soon as possible.
So we can make a conclusion that if you have enough time and the patience, you could choose playing the game to earn the Renown; if you are really want to experience new operators, weapons and some skins quickly, but with little Renown, using R6 credits to buy them is a good option.
And if you need R6 credits, or if you want to buy R6 digital contents straightly, you could click into https://www.aoeah.com/r6-credits and here you will find what you want. Or if you want to sell some R6 digital contents and R6 credits, you could click here. Wish you enjoy your time no matter what currency you choose!