In week 8 in Season 6 of Fortnite: Battle Royale you have to clay pigeon shooting. But where are the shooting ranges? We have listed all locations of the clay pigeons and explain how you meet them.
What's the matter? Season 8's Week 8 special is almost identical to the challenge of Week 3 of Season 5, but this time you're only supposed to shoot clay pigeons in 3 different locations.
The clay pigeon launchers are still where they were in Season 5. There you can fire the clay pigeons and then shoot them only three times in a row.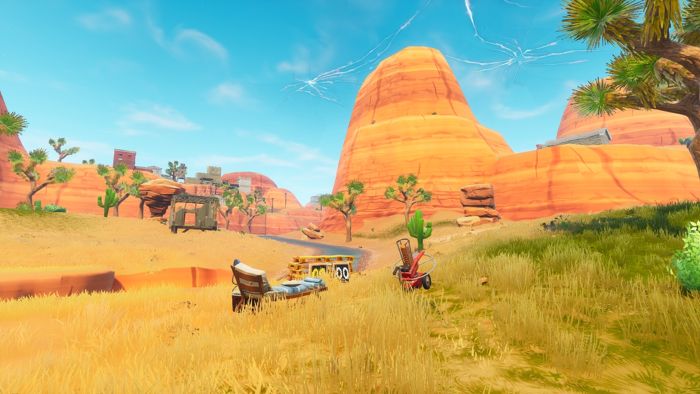 Score 3 points at 3 different clay pigeon ranges
How to meet the clay pigeons: Once you have found a shooting range, you must activate it with the action button. A flying disc sails off. You have to meet them in flight. Ideally you can do that with a precise weapon or a shotgun. Pistols are also wonderful.
Attention: You have to break a clay pigeon three times in a row for the task to be scored. After each hit comes another clay pigeon, so be on the alert!
Tip for success: Once you have met, you ideally stop and do not move the crosshairs. The following clay pigeons fly to the same place. With good timing you will meet the second and third time!
Take care that you do not become a clay pigeon! The clay pigeon machines are popular places for spoilsport. Besides, you are a good target when shooting as you focus on the pigeons. So take care that no one follows you or sneaks up on you.
Here you can clay pigeon shooting
Where are the shooting ranges? The following map shows the locations of the shooting ranges: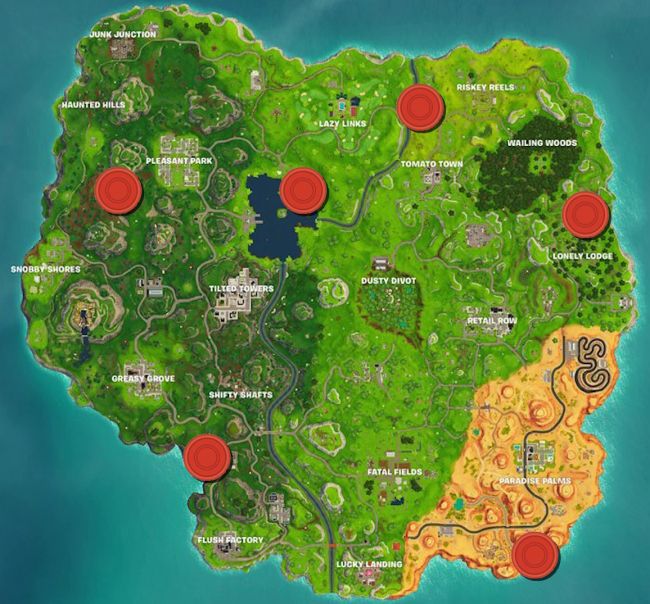 The localities in detail: If you want to know exactly where the stalls are, here is a description:
- Pleasant Park: To the west of the city is a big hill. In the south is the shooting range.
- Tomato Temple: In the north there is a road to Lazy Links. To the east of the bridge is a clay pigeon shooting range in a blue car.
- Shifty Shafts: Go west from the big wooden chair. At the coast you will find another shooting range.
- Leaky Lake: On the northeast shore you will find a shooting range by the willow tree.
Paradise Palms: Head south to the coast. There is a clay pigeon shooting range.
- Lonely Lodge: There is still a shooting range north of the large hut.
All clay pigeons in the video
If you prefer watching the clay pigeon locations in a video, we have one embedded here for you. Have fun!
So much for our clay pigeon places. Have you found any other locations with clay pigeons?