In Fortnite: Battle Royale are now rare skins from the past on offer. This time around it's the simple scythe and the male version of the Ghoul Trooper. These are the stars of the shop in Fortnite today.

What's up with the shop offer? Fortnite's store currently has two deals that bring great joy to many players: Braniac and the old scythe as a harvesting tool.
All information about the new Fortnite skins
What's so special about the two skins? The scythe is a relic from the old days of Fortnite. When Halloween was celebrated in 2017, the game was still new and relatively unknown. Hardly anyone would have guessed at that time, which meteoric rise Fortnite should celebrate a few months later.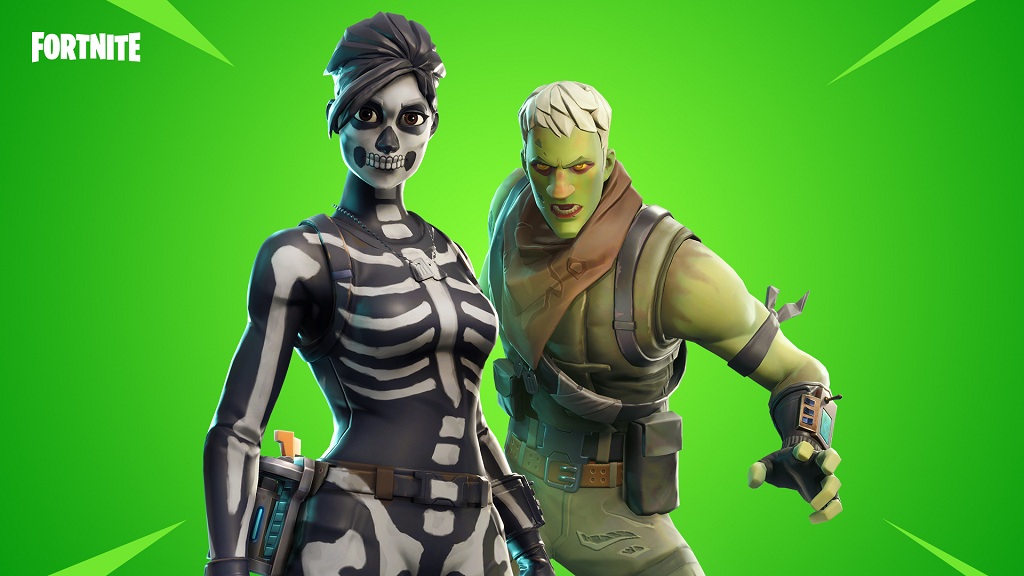 Therefore, the number of players was manageable at that time and only a few bought the Halloween skins. So they were rare. Above all, the Skull Trooper was particularly sought after and at that time he had a simple scythe as a harvesting tool.
The new, old scythe: In the new version of the Trooper, the scythe is more elaborate. But who wants the old hoe can strike now. At that time the part was famous for the cool look, the sound effect and the slightly faster harvest time. The latter could be fixed now.
The male Ghoul Trooper: In addition to the Skull Trooper and the scythe there was still a female skin for Halloween, the Ghoul Trooper. That was in principle the soldier Ramirez disguised as a zombie.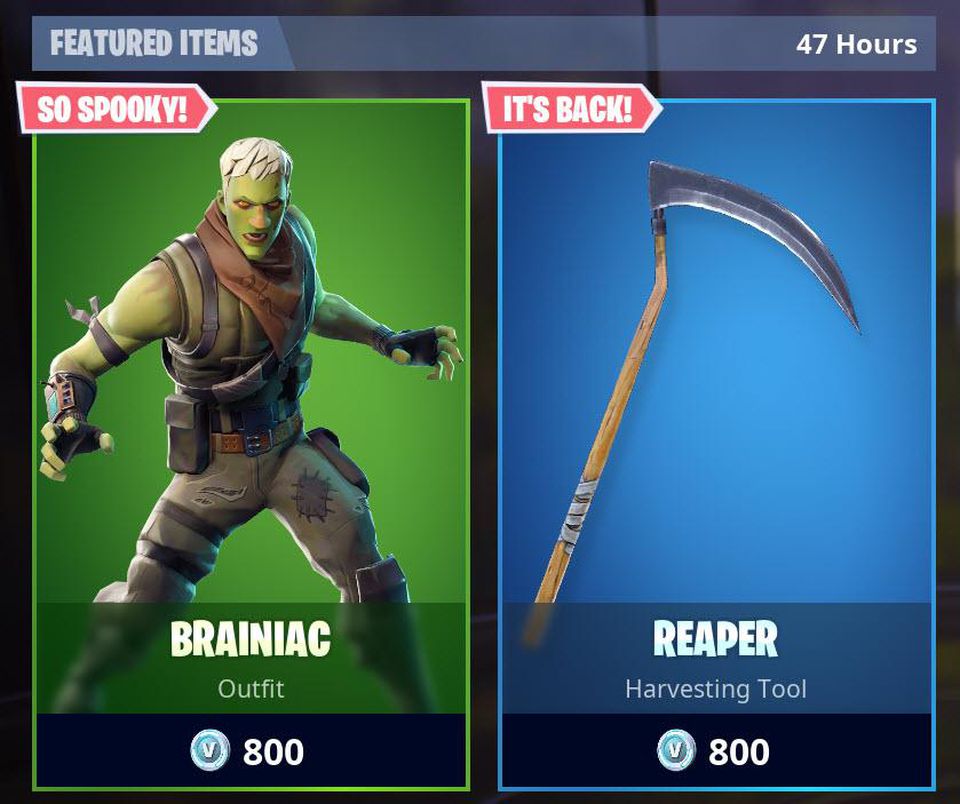 This skin is missing so far, but the developers have put for a new, male version in the shop. This is called Brainiac and is a zombie-clad version of soldier character Jonesy.
What do the Fortnite skins cost? Brainiac is an unusual outfit and therefore costs 800 V-Bucks. That's about 8 euros. The scythe comes at the same price.
Where is the original Ghoul Trooper? So far, every track is missing from the 2017 Ghoul Trooper. Epic seems to take some time to bring the last of the super-rare skins back into play. It is expected that their release will cause similar trouble among seasoned fans, as was the case with the Skull Trooper.
Some of Fortnite's regulars considered the rare skins a badge for their loyalty to the game. When the skins of yesteryear come back, they feel betrayed and react accordingly angry in the social channels.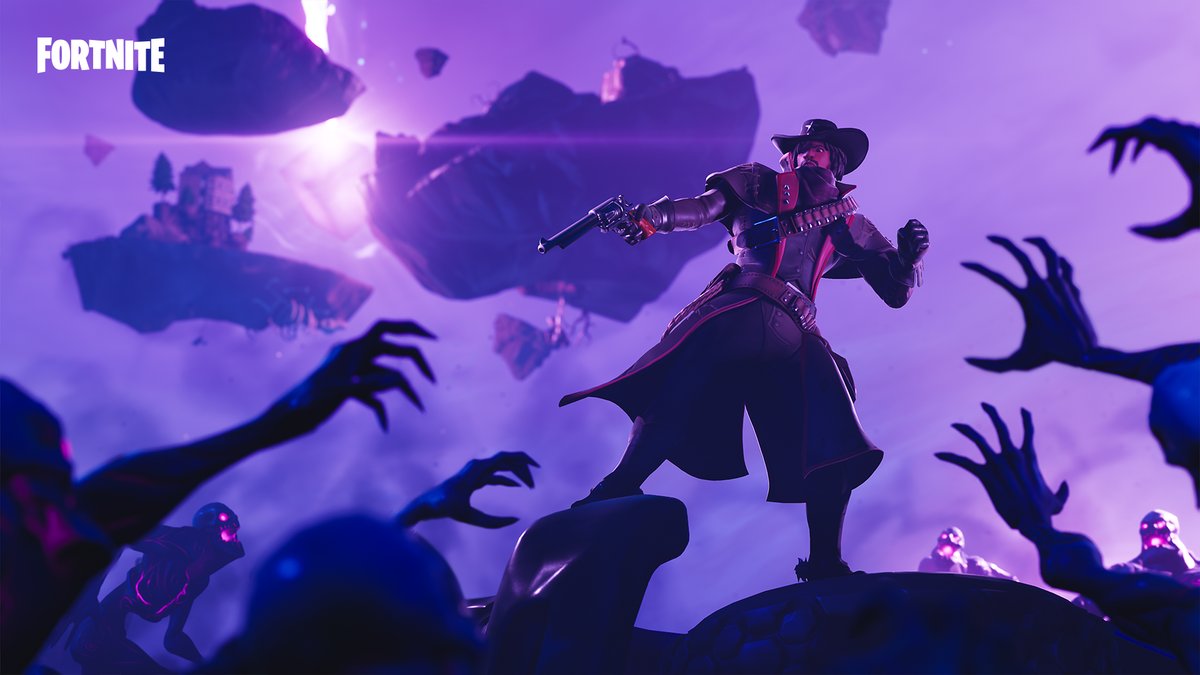 All new shooter info, be sure to check out our News page with 100% info on Fortnite, also you can get cheap Fortnite Items (Materials, Weapons, Traps) on AOEAH.COM!