Rainbow Six: Siege gets a selection of cosmetic items for the summer with the Sunsplash Collection. The skins, pendants and outfits are only available for real money, which sometimes makes players very angry.
Ubisoft has prepared a cosmetic collection for Rainbow Six: Siege. The cosmetic items are available via Sunsplash Packs. In addition to operator outfits, various trailers and weapons skins may be included in the packages, but the matter has a small catch.
The new Sunsplash Packs cannot be unlocked via game progress. This means that you can not pay them with in-game points, but only with real money. So if you want to enjoy the summer fun, you have to grab the purse much like the Outbreak event.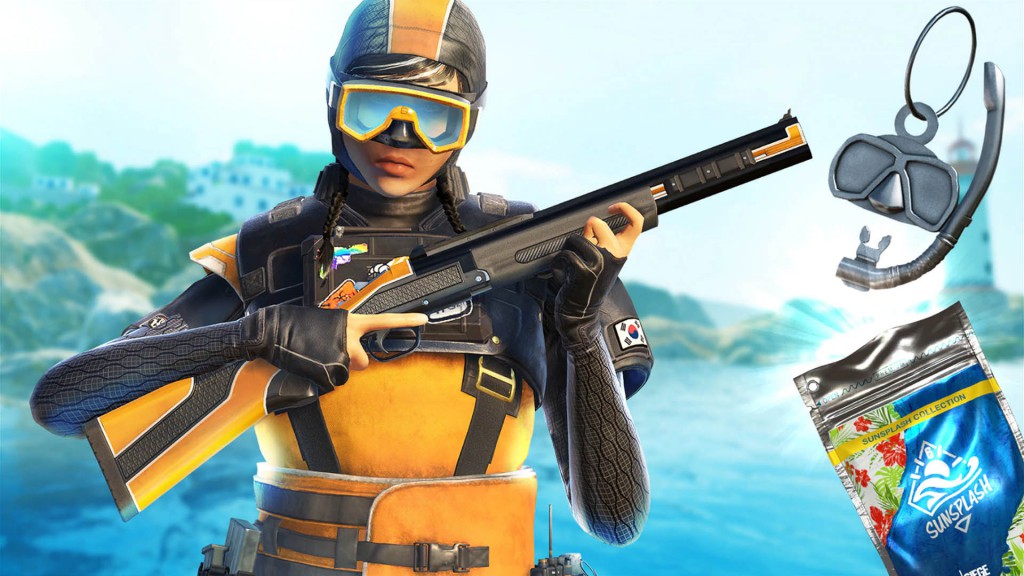 Mixed feelings
Via Reddit, the community has for the most part expressed itself very negatively towards this fact. In detail, especially the Lootbox aspect behind the packs is criticized. You have to invest more money, if you want to have only one Skin. So players would inevitably be forced to spend more money than they actually need. ERC-7 writes very angry:
"Fuck off with your RNG bullshit, thanks. Let us buy what we want.
Here's feedback. "
The fact that there are two free packages for each Rainbow Six: Siege player is obviously not very consoling. In terms of content, there are a total of twelve outfits for the summer and there will be no duplicates in the packs. Accordingly, the other ten outfits must be purchased. A package costs about 2.50 euros, so you have to invest in the case for all skins just under 25 euros. But if these new skins can be unlocked with R6 Credits, you can buy cheap R6 Credits packs at AOEAH.COM at much cheaper prices than on official store.
Pure cosmetics
Of course, one should not forget that these are purely cosmetic items. No one is forced to buy this "style". In addition, it brings no advantages in the game. But understandably, players also want to unlock everything the game has to give. This is not possible with such a paywall.
What do you think of this fact? Let us know below the lines in the comment section.
These are all skins from the Rainbow Six: Siege Sunsplash Collection:
Legendary
Easy Train - Legendary IQ headgear
Summer Cool - Legendary Leasion headgear
Epic
Summer Bloom - Epic AUG A2 (IQ) weapon skin
Blue Hibiscus - Epic Lesion uniform
Freedive - Epic Dokkaebi headgear
Scuba Six - Epic Dokkaebi uniform
Rare
Subtropical - Rare T-5 SMG (Lesion) weapon skin
Orange Peel - Rare BOSG 12.2 (Dokaaebi & Vigil) weapon skin