The month of September has already begun, which means that lovers of basketball have a date with two of the most popular series in the world of video game, one of them being 'NBA Live 18'. This NBA game, developed by Electronic Arts, returns with renewed energies and some very interesting news to be able to plant battle to the title created by 2K Sports. After years and years in the shade, and some absence in between, everything indicates that 'NBA Live 18' will be a rival to take into account thanks to the work done by EA Sports in terms of content, gameplay and visual. Now, when can we enjoy NBA Live 18, what news does it bring about its rival and what issues are going to arrive? Well that's what we are going to try in the next few lines.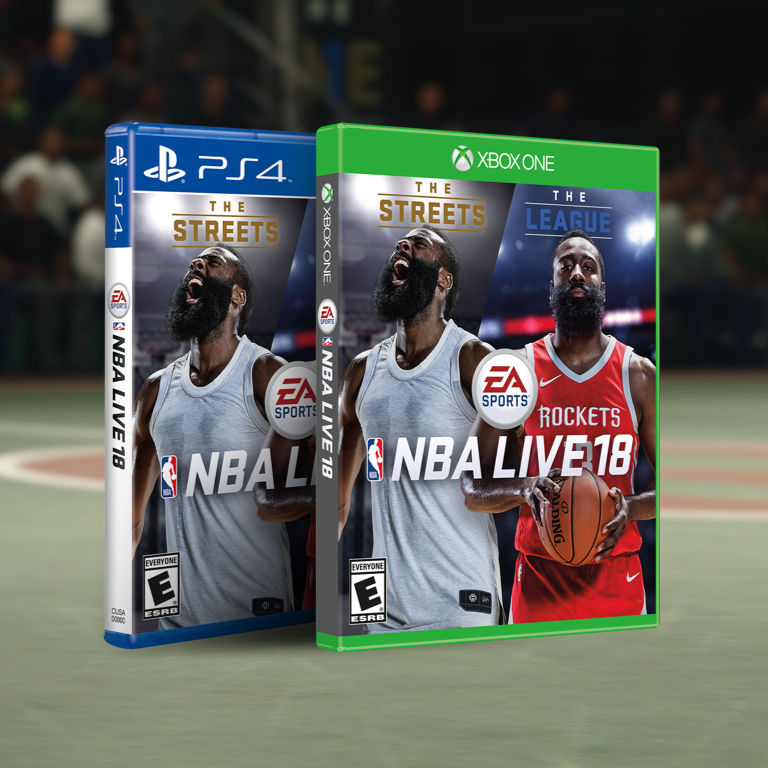 NBA Live 18 Release Date
First of all, when will NBA Live 18 be available in stores? The work of EA Sports is practically falling, because its release is scheduled for next September 15 on the consoles PlayStation 4 and Xbox One. At the moment, there is no confirmed version for the PC platform, but a demo on systems previously quoted so that you can see, before the launch, how this new gameplay develops playable and technical. EA Sports has a new opportunity for its veteran license, which takes us many years, to lay a solid foundation for the future and be a more alternative in the world of basketball. Will you get it? We will see you soon
NBA Live 18 Available Editions
Given the release date, it is time to see the editions that EA Sports plans to put on sale for 'NBA Live 18'. On this occasion, and unlike the football sim par excellence of EA, the basketball title will only have one available edition: 'NBA Live 18: The One', whose retail price will be 46.95 euros. The monetary value is somewhat lower than the one that boasts its maximum rival, which can be a good asset in order to add sales. That yes, at the level of editions goes a little scarce the offer is more limited. If you are interested in making this delivery, it is already available for reservation through the official website of EA Sports.
NBA Live 18 What's New
'NBA Live 18' will feature some new features regarding the previous installments of the series, being the most striking of all the inclusion of the WNBA, ie the women's league of the NBA. For the first time in the history of a videogame based on this sport, users will be able to enjoy matches in which women are the protagonists, something that we have already seen in the FIFA series during these last years. In addition, this delivery features The One mode, in which players can get into the skin of a novice player and climb to become an NBA star. There will be no shortage of Ultimate Team, in which we can create our own team through letters or Franchise, which will allow us to choose a team and manage it our way. Of course, there will be more ways.
NBA Live 18 Coins and NBA Live Mobile Coins will be sale on AOEAH.COM, use VIP Coupon "AOE" to get biggest discount!