Strikers play an important role in football game. They have the ability to peel off defenders and to receive the ball in a position that is favorable to get a score after managing to run into space via the blind side of the defender. They are usually equipped with fast speed, good ball controlling and dribbling. If you want to win a game, then you have to choose some good strikers. Today we will share you our top 5 best strikers ratings prediction in FIFA 18, including Agüero, Sánchez, Higuaín, Lewandowski and Suárez. Below is our full list.
1 Luis Suárez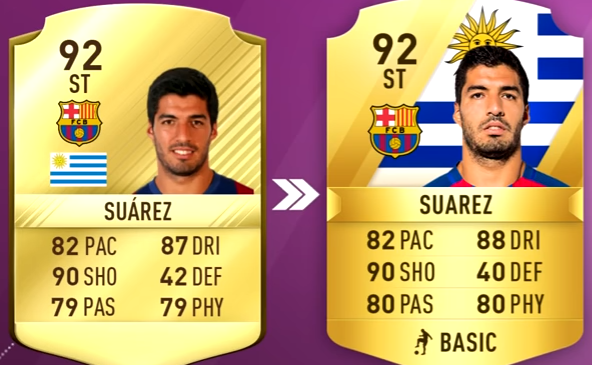 Luis Suárez is a Uruguayan professional footballer who plays for Spanish club FC Barcelona and the Uruguay national team. He is widely reputed as the best striker in the world. In 2016, he was named as the third-best footballer in the world. He made nearly 30 goals for La Liga during last season. If you want a player with powerful shot and remarkable technical ability, then Suárez can be your best choice. However whether he should get an upgrade remians to be a doubt. What's your opinion?
2 Robert Lewandowski
Robert Lewandowski is a Polish professional footballer who plays for Bundesliga club Bayern Munich, and captains the Poland national team. We think Lewandowski deserves a big upgrade. He scored 30 goals in the Bundesliga. This man is incredible who can match with Suárez. Now that Suárez has a 92 rating, then there is no reason that Lewandowski should remain at 90. His rating should accordingly be upgraded to 92 at least.
3 Gonzalo Higuaín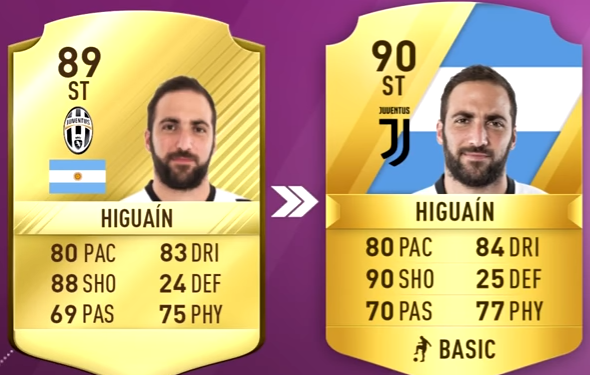 Gonzalo Higuaín is an Argentine professional footballer who plays for Italian club Juventus. Last year, he transferred to rivals Juventus for a fee of €90 million paid in two installments, becoming one of the highest football transfers of all-time and highest ever transfer for an Italian club. This man is not the most carefully, nor the fastest, nor the strongest player. However, he made 24 goals in Serie A for his team during last season. We can say that his role in his team is of great importance. He made several important goals at critical juncture. We expect that EA will give him a upgrade from 89 to 90.
4 Alexis Sánchez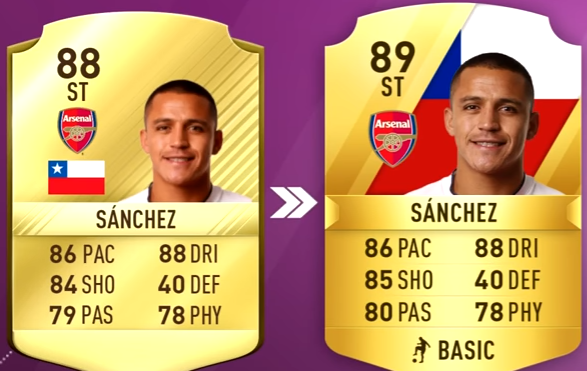 Alexis Sánchez is a Chilean professional footballer who plays for English club Arsenal and the Chile national team. Sánchez is gifted with excellent technical ability, agility, flair and acceleration, which enables him to dribble past opponents with feints in one on one situations, create space, and either score goals himself or set-up his teammates. He had 24 goals in Premier League. With such great performance, we think he should go up from 88 to 89 or even 90.
5 Sergio Agüero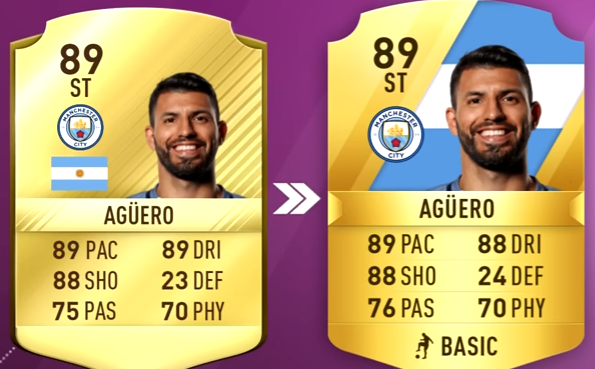 Sergio Agüero is an Argentinian professional footballer who plays for English club Manchester City and the Argentina national team. He is always considered to be one of the best strikers in the world. He even receieved praise from his manager for his pace, goalscoring ability, positioning in the area, and technique. Maybe some of you might think this man should get a downgrade. But don't forget that he had scored 20 goals in Premier League. So that's why we think his rating should still remain at 89 despite his downside.
Cheap FIFA 18 Coins will be sale on AOEAH.COM, please check back for more details. You can read more FIFA 18 News and Guides on our News page.