AOEAH - Top Games Gold & Coins & Items Seller Site

Google Safe

Buy Diablo 2 Immortal Gold Cheap
Diablo: Immortal is a Massively Multiplayer Online Action RPG. And Diablo Immortal was set between the events of Diablo II and Diablo III. In the game, the gold/coins play an important role which you can use to purchase some powerful items or equipment to strengthen your character. You can farm Diablo Immortal Gold in-game with good account level fighting, sell valuable items through Auction house, and even exchange gold with amazing weapons. But earning gold through these ways is so boring and it takes time and energy. There is another simple way, that is to buy Diablo Immortal Gold for sale through the internet with legit way.
Aoeah.com is the most reliable store for selling cheap Diablo Immortal Gold. You can buy Diablo Immortal Gold here with fast delivery and best service. We deliver Diablo Immortal Gold for sale in legit way so that your account will be safe 100%. Buy cheap Diablo Immortal gold from Aoeah.com to fast enhance your adventure and compliment your gameplay!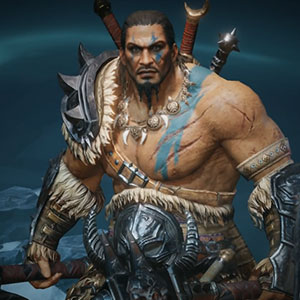 Considerate Service
Security Guarantee

Our refund policy remove the customers worries when you place order on our site. You can ask for full refund - 100% Money-Back as long as your order is canceled before delivery!

Instant Delivery

Over 10 years trading experience in games virtual products make us can meet your different demands. Stable supply sources and full stock make sure instant delivery no matter anytime you place order.

Lowest Price

As a leader in the market for years, we take pride in being the cheapest place to buy games currencies and items. Good study on the game market keep the goods on our site are sale at the lowest price.

100% Secure Transaction

We want you to shop with confidence on our site, that's why we have the tools & resources to ensure buyer-protection. All the products and service here are collected from legit and safe supply sources.
Please use the portrait screen to access the website